This is The Only Cheap "Champagne" You Should Be Drinking This New Year's Eve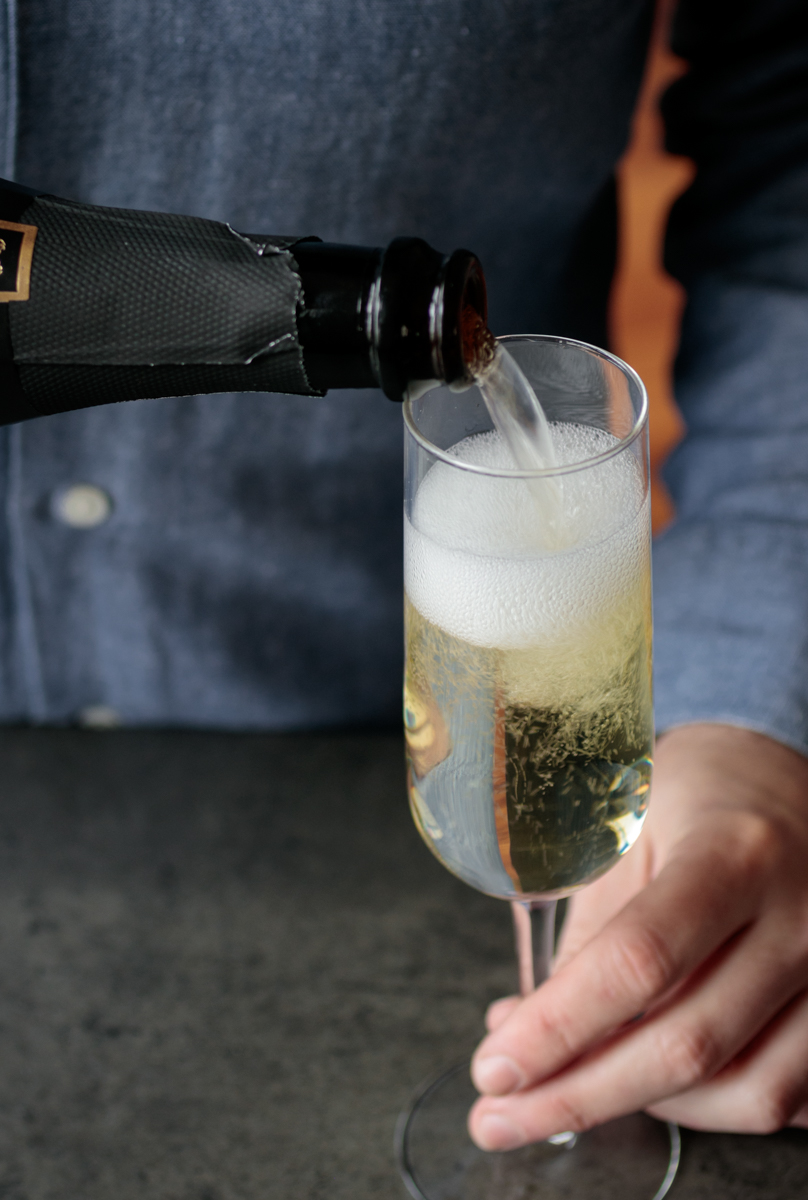 If you, like me, were born between 1975 and 1990, your first exposure to the idea that "champagne" has technical regulations and restrictions likely came from Rob Lowe's odious Benjamin character in the original Wayne's World. ("Actually, all champagne is French. It's named after the region.") And you, like me, probably play into/totally own his snooty accusation that Americans don't recognize the convention, and call all their sparkling whites "champagne," and don't care. Because only a true b-hole shames somebody while handing them a drink.
Okay, yes: Champagne can technically only come from a specific region in France. And because it's controlled and high-quality, and therefore pretty expensive, you probably won't be drinking actual Champagne this New Year's Eve. Neither will I.
But, you should, for the record, be drinking something sparkling, flavorful, and worthwhile, while still being affordable.
The problem with drinking non-champagne in the U.S. — err, sparkling white wine (thanks, Rob!) – is that it's usually… not any good. It's bubbly, sure, and looks nice in glasses. And it clinks at just as well at 12:00:04 a.m. as anything. But most of these sparkling wines available here suffer from being too far towards either end of the spectrum: too pricey, or so. damn. sweet.
So, perhaps you're willing to spring for a $50+ bottle to toast at midnight, but from 6:30pm to 10:59, you want something sparkling and flavorful that won't bust your wallet.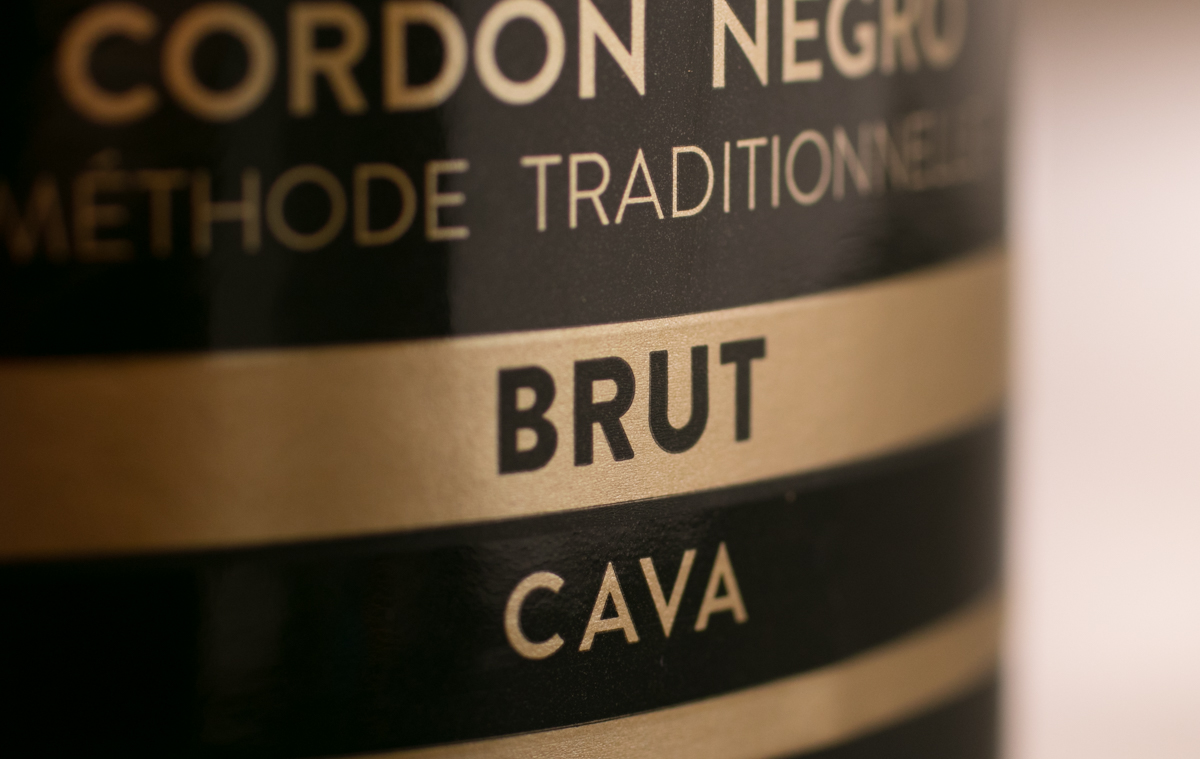 Enter: Cava. This is the sparkling wine from Spain, and is typically made in the region of Catalonia, the Northeastern region that's home to the city of Barcelona.
And? It's pretty awesome, and most importantly, it's consistently delicious as a style. Cava is much more reliable than the sweeter prosecco of Italy, but just as bubbly. More importantly, it's decidedly more flavorful and less headache-inducing that than sub-twenty dollar bottles of blended grapes from California and/or Washington that we often find on sale at the grocery store this time of year.
The truth is: if you're looking to spend less than $14 on a bottle of sparkling wine at the grocery store, and you don't have a particular label you can trust, you'll be hard pressed to find a better value than a Spanish cava.
The wines exported to the U.S. have a nice balance of fizziness, acidity, and sweetness, without containing additives and the other nasties that show themselves when you realize you've had one glass too many come the morning of January 1. Once you pop the cork, give it a taste, and if it's not sweet enough, toss a sugar cube and 2-3 dashes of Angostura bitters in the glass, call it a "champagne cocktail," and you'll appease everyone you're toasting the New Year with. Or, slide in some inexpensive cassis liquor along the side of the glass, tell everyone you're enjoy "kir royales," and get on with the festivities.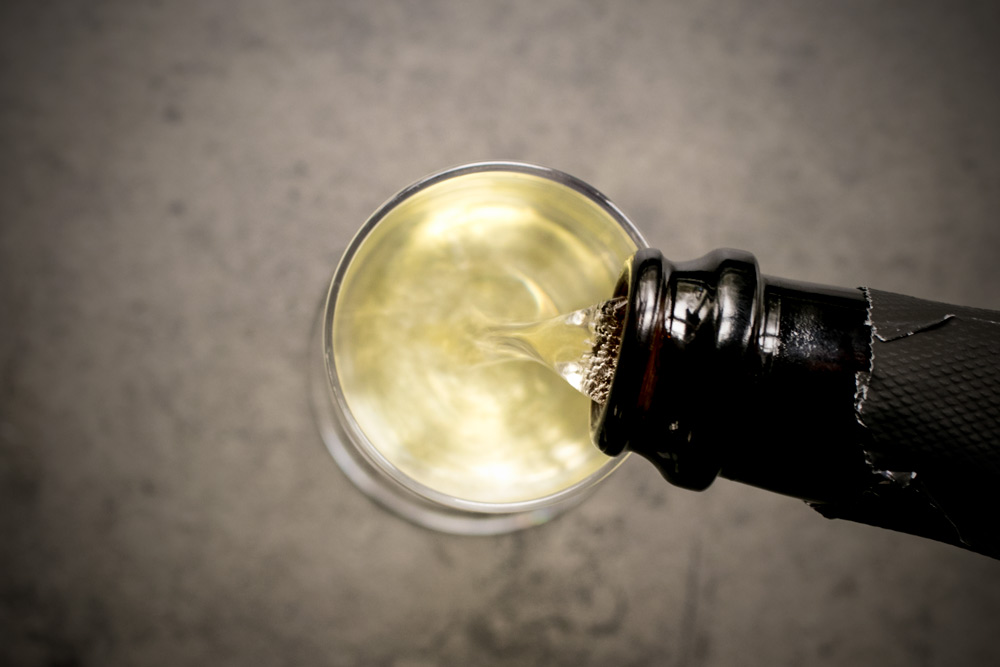 In short, when it comes to sparkling wine, if you don't know what you're doing and you don't want to spend the money, look for "Cava" on the label, and you really can't go wrong.
At worst, it'll be palatable, but most likely, completely enjoyable, and affordable enough to sip all night with a group. And what better way to ring in a new year.