Weekend Project: Make a DIY Wood and Leather Magazine Rack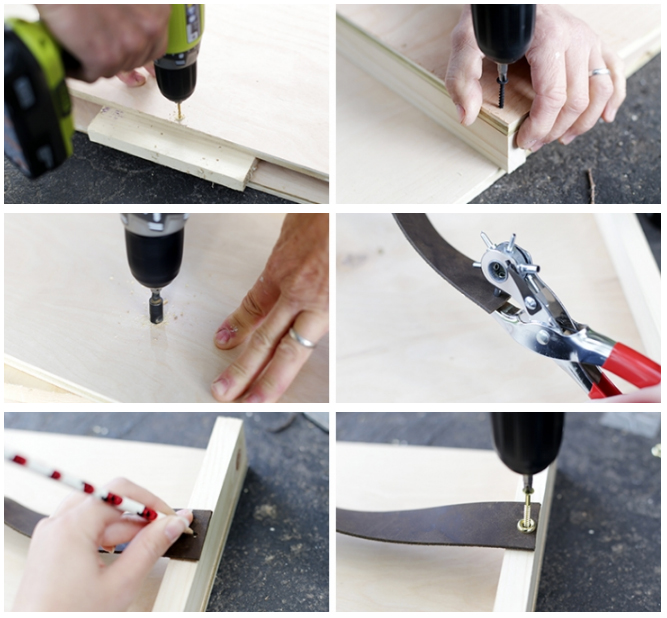 Long live the print magazine. Seriously. We know the entire publishing industry is in a bit of flux, but we'll do everything we can to help them pull through. Because as far as a casual reading experience goes, the magazine format is just about perfect.
Of course, there's that other issue of being a subscriber: the inevitable mass of to-be-read copies. Whether the always-cited-and-lamented stacks of The New Yorker or a random selection of last month's issues you just haven't gotten around to yet, being a subscriber means there's always pile in your house somewhere.
What to do? Our vote – embrace them as legit decor. Why not? The covers are always bright, bold, and full of good design. They're literally made to jump of the shelf at you. So, show 'em off, readers!
This simple wall mounted magazine rack from the Merrythought is straightforward and easy enough that you can build it in an hour or two. It's a butt-jointed, three-sided frame attached to a plywood back, with a leather strap to hold the issues in. If you want to class it up a bit, switch the wood to walnut and go for a natural, veg tanned leather for a masculine, high-end look.
Get the tutorial at The Merrythought: DIY Plywood & Leather Magazine Rack