Check This Out: Rotating Benchtop Tool Stand
Color us impressed. This fits almost as many small hand tools as a half sheet of pegboard, but in an organized, compact footprint.
The design comes from Pittsburgh-based Atelierjet, and each layer is sized specifically to hold specific tools in the right places: SAE and metric box wrenches, screw drivers, hex wrenches, pliers, punches, etc. The whole things is laser cut and comes flat-packed for you to easily assemble with nothing but a screwdriver.
While this is certainly not the first take on the approach, it is a fantastic one. If I didn't already own way too many tool boxes and storage solutions, I wouldn't hesitate for a second to pay $75 for one of these, especially if I had a small workspace. In fact, I think I might get one anyway.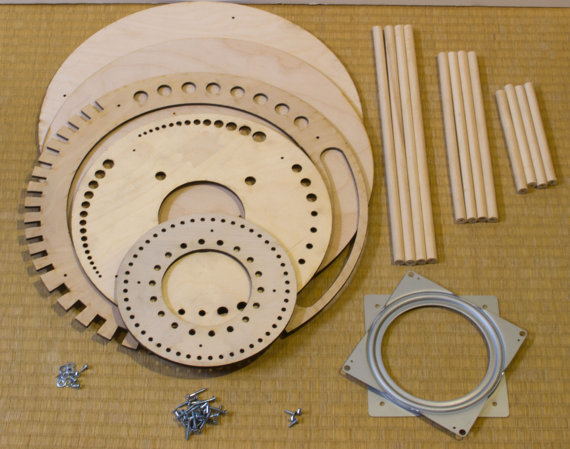 You should, too!