Weekend Project: Make a DIY Mid-Century Inspired Desk and Wall Unit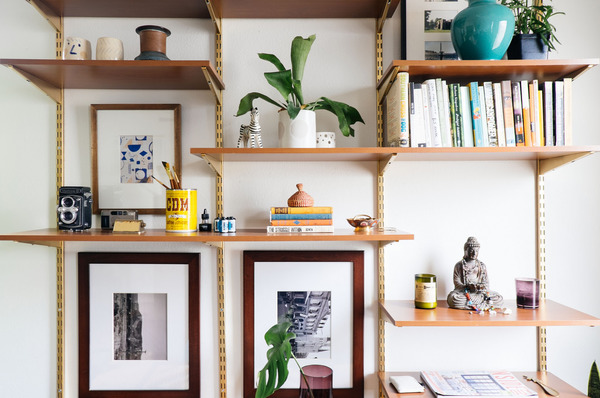 So… I like this project. I really like it, and I'll tell you why. First, it's made entirely from off-the-shelf parts from the home center. Then, because the parts are readily available, the only tool you need to make the entire thing is a cordless drill, which is awesome. And lastly, the attention to detail is excellent. These standard home center parts get a spray painted top coat which give them a high-end look while still remaining affordable.
I especially like the larger plywood shelf installed at desk height for work. This is a great example of taking a standard technique (track shelving) and executing it well with some care and thought for something greater than the sum of its parts.
Get the full how-to at Old Brand New: DIY Mid-Century Desk Wall Unit