What's the Single Best Meal You Can Cook on a Camping Trip?
Fall means many things: the return of wearing layers, trees a-changin', and that tenuous day when you have to make the decision to finally turn the furnace back on. But for me, it's not fall unless I'm getting away to spend weekends in the woods.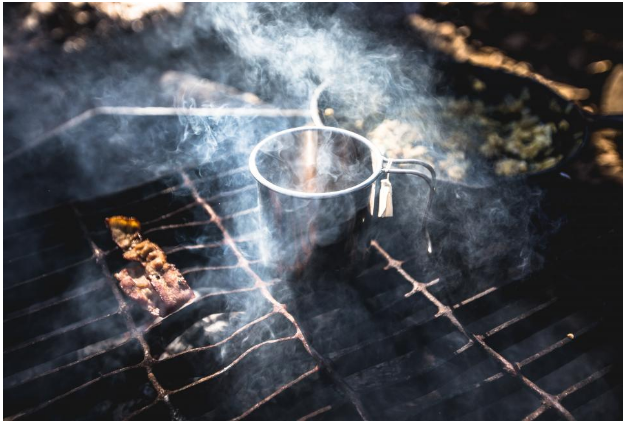 Not the ultra-light, no-other-human-around treks of summer, but some honest to goodness, old fashioned camping trip. I'm talking cast iron skillets, flannel shirts and wool blankets, ice-filled Coleman coolers, and all-night campfires.
And while I love the day hikes and card games and guitar-strumming, my no doubt favorite part of car camping is: the food. The eat-as-much-as-you-want, roasted-on-sticks, how-are-we-gonna-wash-the-dishes meals that make the whole thing worth it. Whether cooked over an open fire or on that classic green propane stove makes no difference. It's a scientifically-proven fact that food tastes best when prepared and eaten outside.
I have some staples – I make a killer batch of dutch oven biscuits in the fire pit, and have been perfecting my kitchen sink camp spaghetti recipe since the early 00s. But I want to know what you like to cook among the trees? What are your go-tos? How to you pack them? Do you use a stove or the fire coals to heat them? What's your preferred method for your morning coffee? And, since I brought it up, how do you wash the all those dishes?
If pushed to pick a favorite, I think I'd have to stick with a classic: bacon and eggs in a cast iron skillet, cooked over the fire. If camping were nothing but slow mornings, wearing every layer you have and talking about what animals you heard inside your tent last night around the fire, I'd say that's a weekend well spent.
What's yours?