The Process: Making A Unique Cutting Board
Sure, you can make a cutting board from those scraps in your shop, but how about making something a bit more memorable?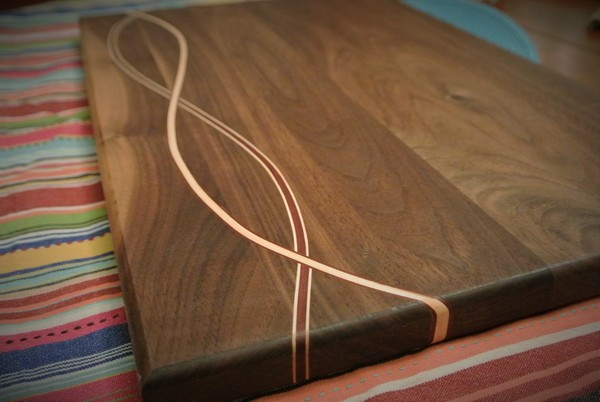 Take a look.
This process works great for cutting boards, but it's also great for boxes, or other areas where the design can really stand out.
Want to make your own? Here's a great tutorial on the process.
Have you tried this method to mix woods and patterns on one of your projects before? How was the process?