The Million Dot Inspiration: The Making Of "Hero"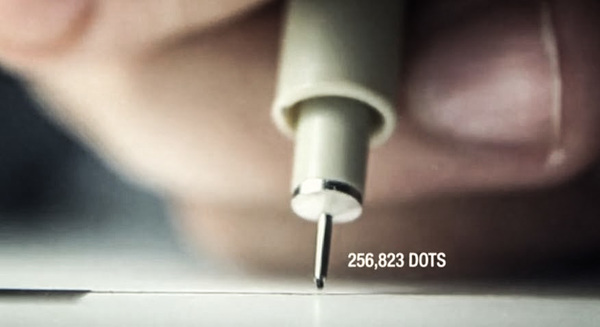 Taking up a pen for many of us means a few sentences in a notebook. But for Miguel Endara, it means a few million dots to create an incredibly detailed self-portrait. Take a look. The making of "hero" starts with a few outline detail lines, but then it transforms into something so much better.
I don't even know how something like this begins, but I can definitely appreciate the skill behind it. Do you have the patience to turn over 3 million dots into a masterpiece?