Make This: Bench That Converts Into A Picnic Table
What started as a backyard space-saving idea became a beautiful and versatile piece of furniture that's sure to inspire other convertible furniture ideas. Instructables.com user jordi D started with a couple of similar design ideas he'd seen online and then adapted them to fit his own specific aesthetic.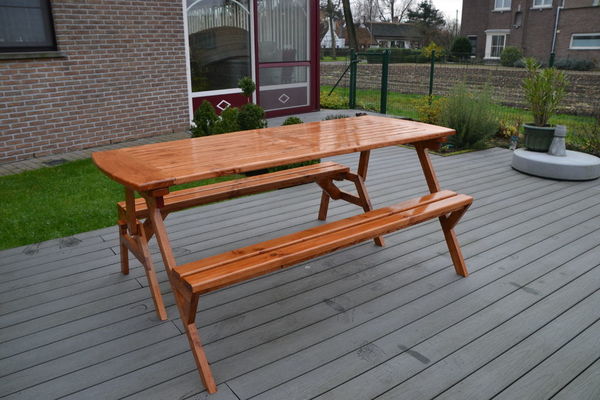 This was the designer's first project and it took him about two weeks overall to complete it. Check out all the photos on Instructables.com.