7 Flowing Scribbles by Frank Gehry and the Buildings They Inspired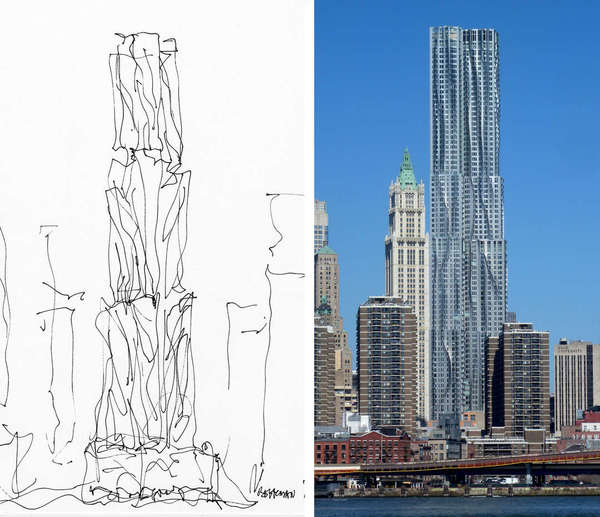 There's nothing like taking a tour inside the mind of an artistic genius (especially if your tour guide is himself an acclaimed artist) and that's exactly what Sidney Lumet did with his 2006 documentary Sketches of Frank Gehry about one of the most well respected architects of our time. You should absolutely see it if you haven't, but in the meantime, check out the craziness that is Gehry's initial sketches of some of his most famous buildings…
I've always been mesmerized by Gehry's sketches because they look SO MUCH like nonsensical doodles, but then when you compare them to the final architecture you can see that so many of the ideas are actually there in his initial drawings. Was that because they studied his doodles until they saw things he hadn't really intended? Or did Gehry always intend them to be there and his doodle is just his best way of communicating it? I have no idea and I leave it up to you.
Click to see all seven side-by-side comparisons of Frank Gehry Sketches and the Buildings They Inspired.
… and let us know what YOU think.