Beer + Ice Cream: 5 Simple Beer Floats You Simply Have to Try this Summer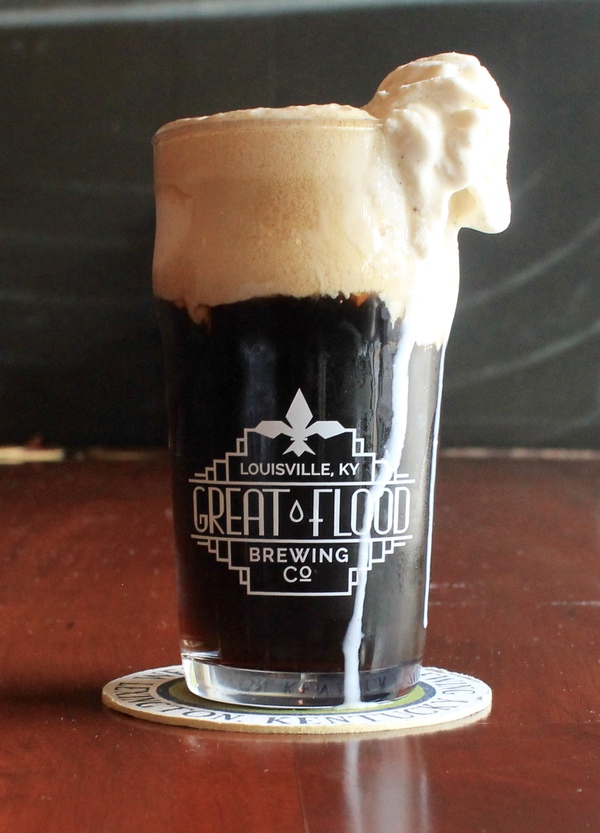 When it's this hot out, there are only a few ways to cool down that satisfy, and a frosty beer or scoop of ice cream definitely top our list. Both are true treats that taste great on their own, but if you're not mixing the two together, you're missing out on what is certainly the best dessert you enjoy this season.
So we asked the brew team at Great Flood Brewing in Louisville, KY for some of the best ways to mix up this summer treat. Here are their tips, made with both brews and pints you can find at any well stocked grocery store. Go with your local favorites and enjoy them all summer long.
Pairing 1: Stout + Vanilla [Pictured at top] The combination of a rich, dark beer with a lighter and creamier vanilla creates an almost milkshake or frozen latte-like treat. For a bolder experience, try a chocolate or barrel-aged stout. These flavors go especially well alongside the sweeter vanilla characteristics.
Pairing 2: Porter + Butter Pecan The toasted flavors of most porters are a natural match for butter pecan, and the ice cream adds a creaminess that creates an almost pecan pie-like taste. While this might not be the best outdoor option, the combination of toasty and sweet is a great one to take in.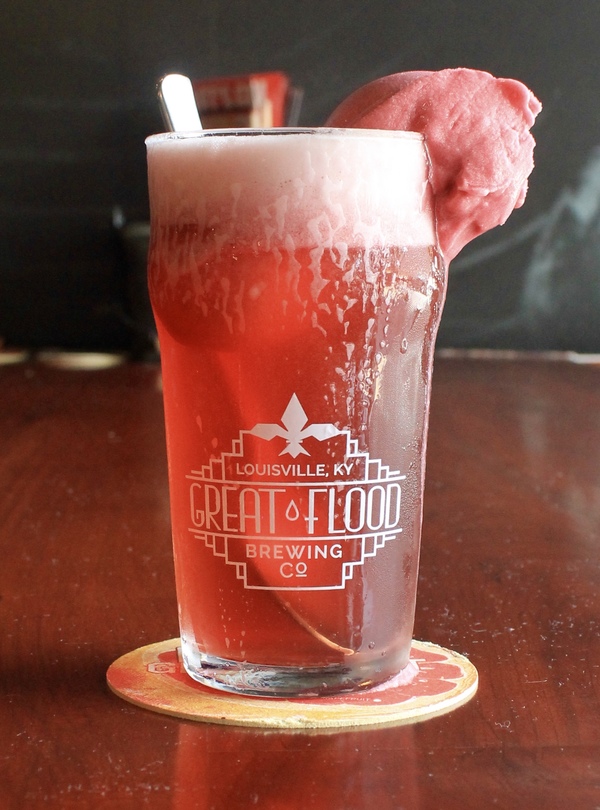 Pairing 3: Hefeweizen + Raspberry Sorbet The tartness of raspberries is a great complement to the drinkable wheat flavors of a hefeweizen, and the fruit adds a sweetness that makes this a great float for the outdoor weather. The appearance is great, too, as the pinkish hues of the sorbet shine bright against the cloudiness of the hefe.
Pairing 4: IPA + Lemon Sorbet It can be tempting to contrast the beer and ice cream flavors in these floats, but you're definitely not limited to doing so. The floral, citrusy characteristics of most IPAs can shine when mixed with a lemon sorbet, creating a tart, fruity blend. If you're feeling adventurous, consider adding a scoop of lime or orange alongside the lemon.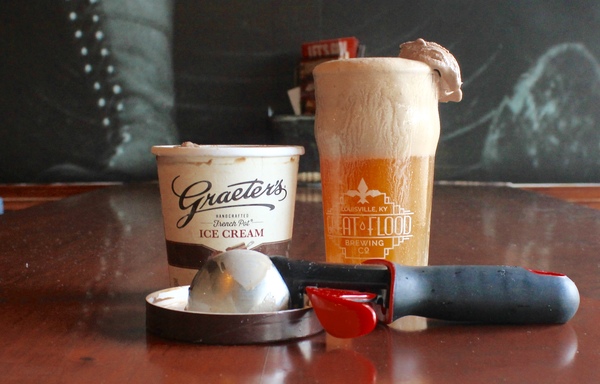 Pairing 5: Lambic + Chocolate (Pictured at top) Strawberries and chocolate are a perfect pairing for most occasions, and this combination goes a long way toward replicating it. While this might seem like an overload of sweetness, the chocolate helps undercut the more bitter flavors of the lambic. Consider adding some chocolate shavings or even a slice of fruit for a bolder effect.
At the end of the day, one of the funnest things about beer floats is experimenting. If you're looking for a fun get-together this summer, gather up some beers and ice cream and see what you can come up with. And, if you stumble across a great concoction, let us know in the comment section below.
This ManMade guest post was written by Adam Shaw, friend of Great Flood Brewing Company. Great Flood opened in April of 2014 and is quickly becoming a fan favorite in Louisville. Brewer-owned and operated, Great Flood was founded and built from scratch by a trio of young home-brewers turned entrepreneurs. To learn more, visit them on Twitter, Facebook, or at www.greatfloodbrewing.com.