How to: Make a DIY Modern Concrete Fire Wood Holder
For our money, this DIY project is a hit. It's handmade, but its technique and process aren't immediately obvious, so it looks like a high-end store bought item. And it's sleek, modern, built-to-last, and pretty practical. Not sure you could ask for much more from a weekend project.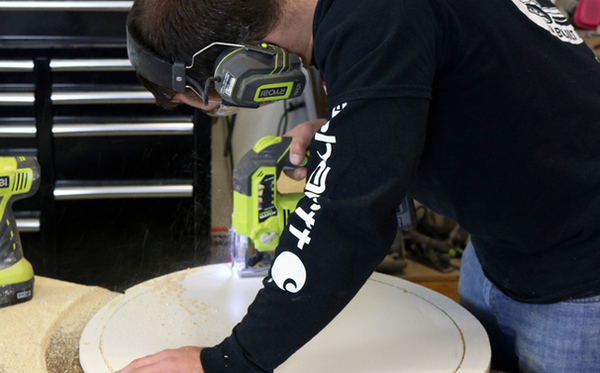 DIY Pete details all the steps at the Ryobi Tools site. He makes a mold from aluminum roof flashing, then creates the inner part of the form from plywood, cutting the parts with a jigsaw. After that, it's cast, cure, and a custom walnut base to bring the whole thing together.
Nicely done, Pete.
Modern Concrete Log Holder – Ryobi Nation