How to: Weld From Anywhere With This DIY Portable Car Battery-Powered Welding Kit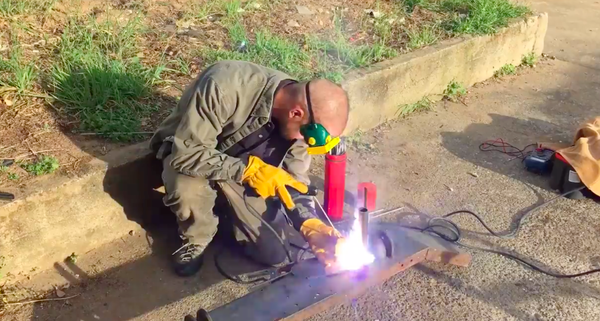 If you're a serious off-roader or just a generally well-prepared person, this might be the thing for you. It's a portable welding kit that runs off of car batteries and is perfect for getting whatever welding you need done regardless of where you are.
The kit can be purchased all together from Trailweld.com or you can make your own from the necessary components. According to Popular Mechanics, the $225 basic kit includes:
Welding lead- 12 ft of Temco 4g welding wire with Rod Clamp
Ground Lead- 12 ft of Temco 4 g welding wire with Ground Clamp
(2) 1 ft battery leads to connect batteries in series
(6) premium crimp style battery terminals
7018 ¼ rod
Rod Container
Auto Dim compact welding goggles
Carrying bag/ Battery Cover
Read more from Popular Mechanics or check out How to: Get Started Welding.