Do This Now: How to Turn Your Rotary Tool Into a Tiny Lathe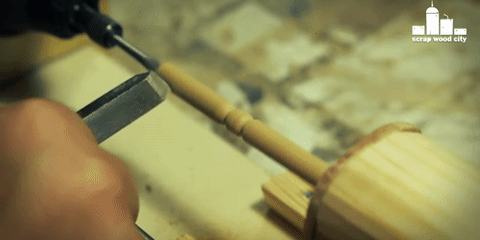 When Scrap Wood City needed a tiny lathe (smaller than a mini-lathe) to turn truly tiny things, he set out to make his own using a Dremel rotary tool and some wood blocks. A lathe this tiny allowed him to create small furniture, miniature models, and other tiny reproductions that would otherwise require numerous man hours carving them by hand.
But now, he's saved countless hours with this DIY Mini Lathe that he built using only a handful of tools.