How to: DIY Sliding Door for Under $40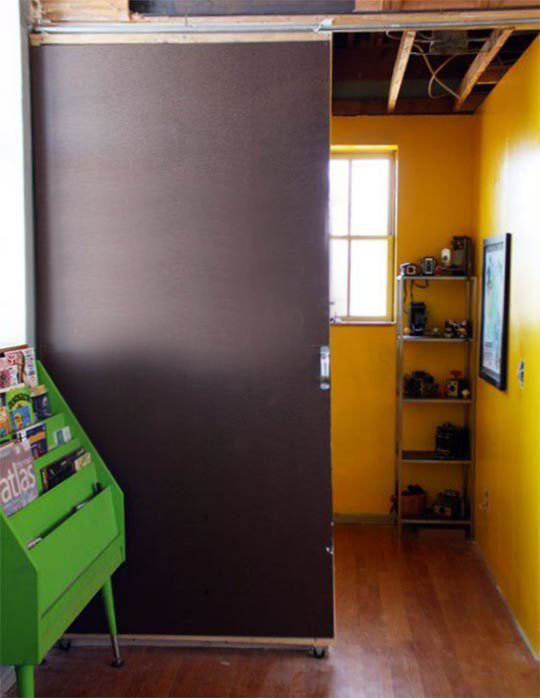 Looking for a bit of privacy in a large open space, Sarah went to the hardware store to purchase a sliding door. When she found nothing but funny looks from the employees, she knew it was time to whip up a customized DIY version.
So, she built a basic frame from 2x2s, added some masonite to the structure to create a door, attached casters on the bottom to help it slide, and created a galvanized pipe runner to register the motion and keep the door vertical.
If you've a space that needs a bit of separation, get the technique a try! If you have one, you could use the same hardware setup to mount an existing door.
Find the full build process at Apartment Therapy – DIY Home Decor: How To Make a Sliding Door for Under $40