Work Better: 5 DIY Standing Desk Projects You Can Make this Weekend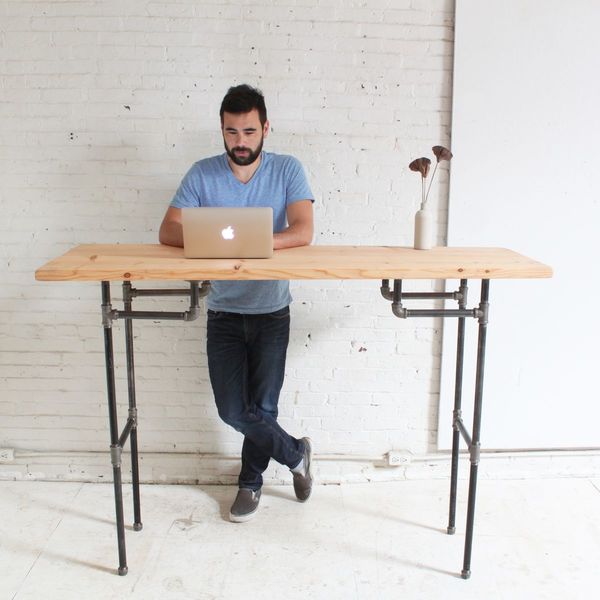 Do you spend much time behind a desk during the day? Here's a healthier way to clock the hours with a few standing desk projects you can do this weekend.
When I'm not working out in the shop, I spend most of my time sitting behind a screen. After a long day, my back gets sore, and I'm tired enough to feel like the day has won. To fend off the pain, I started standing more often. And, buddy, what a change.
A standing desk is essentially just a normal work-surface, but it's raised to allow for working height while standing. The desk top can be made from a cheap wood like pine, to which you could add a writing pad, self-healing mat, or desktop blotter.
Wanna make one? Here are five ideas.
1. DIY Black Pipe Standing Desk – This project is a pretty simple setup made with black pipe and a flat wooden top. Simply figure out the lengths and screw together the pieces. It's a bit simple in looks, and I would likely put a front on to feel a bit more enclosed.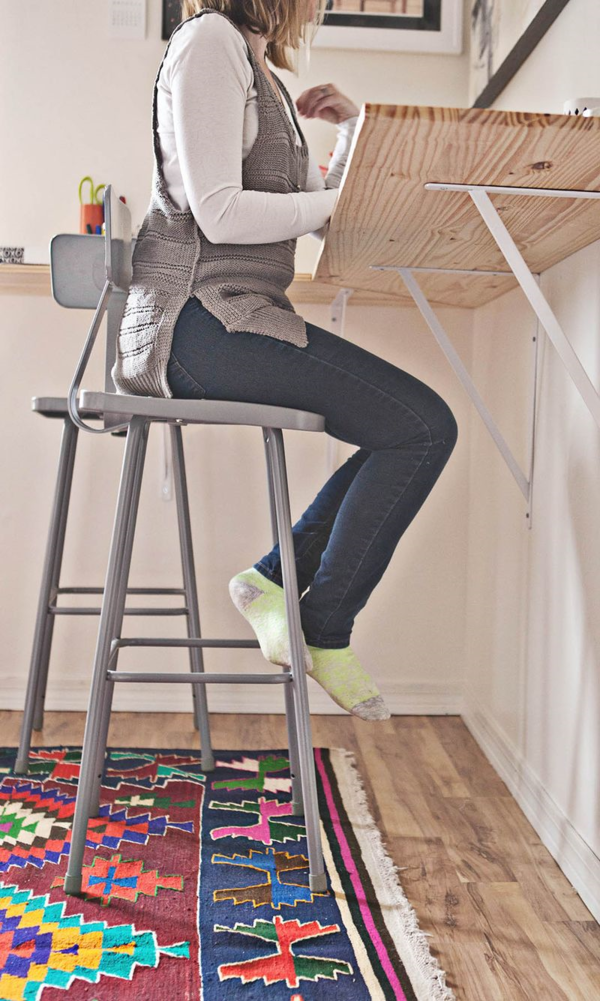 2. Wall-Mounted Standing Desk – While this is still a simple project, the approach is a bit different. A few shelf mounts and a flat top is all it takes. You can mount this desk on just about any wall at exactly the height you need to work right.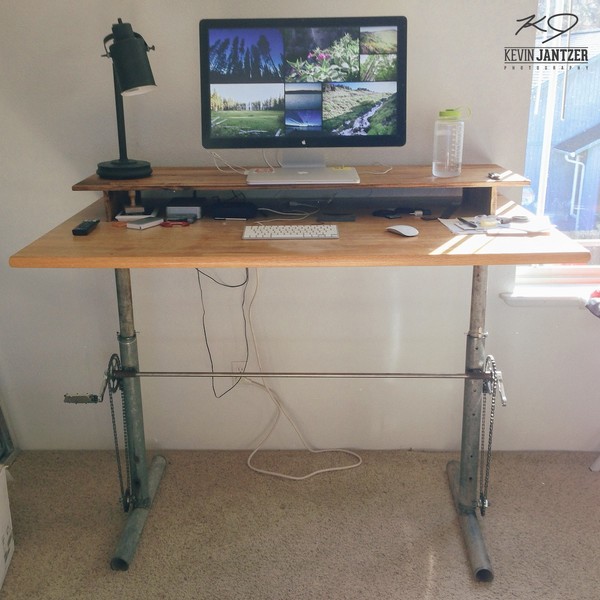 3. Metal Adjustable Cranking Standing Desk – Probably the most complex project, this metal frame has bike parts, welding, plenty of measurements, but a pretty amazing final result. Take a look.
4. Sawhorses Standing Desk – I've made plenty of impromptu tables in the shop with sawhorses, but this one is a bit more stable, and a lot better looking. Set the height by measuring the leg length properly, and be sure to account for the angles on the legs when measuring.
5. 5 Second Standing Desk – This is the solution Chris uses in MM office. It's a simple box lift that he places on his normal desk for working from his feet. When the day is done, the box goes back on the shelf.