Lifelike Animals formed with Wood Shavings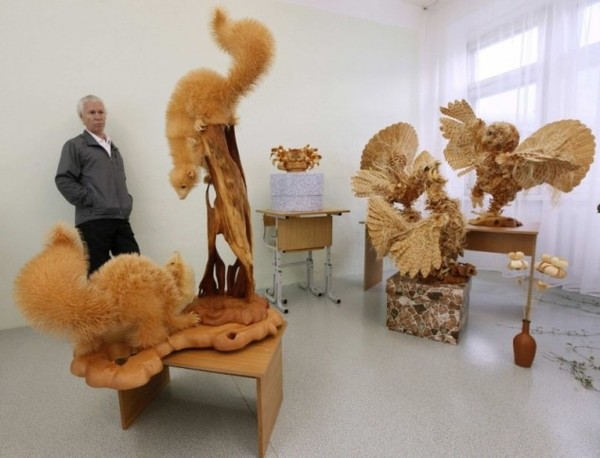 I don't know about you, but that pile of sawdust and shavings that end up on the floor when I'm in the shop isn't much of a source of inspiration. But for this craftsman, the shavings are the art, and he creates some very impressive works with what we'd normally call waste materials.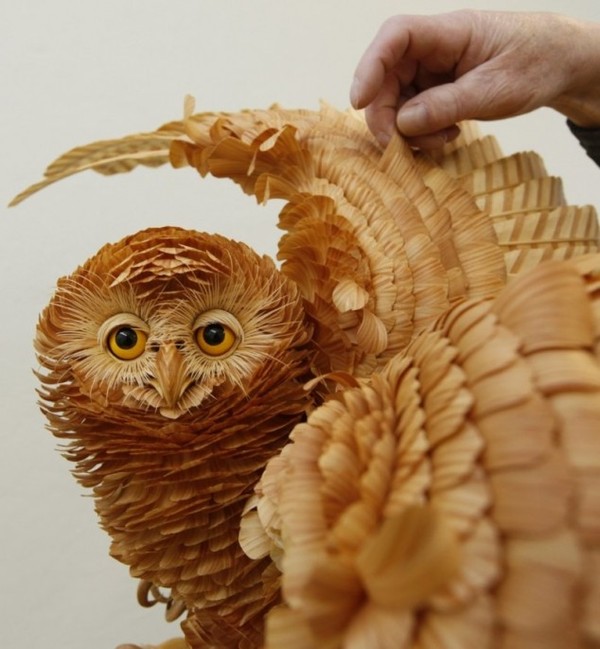 This high school teacher creates wood based works that are more akin to sculptures, meticulously trimming, slicing, and shredding wood into textures that look uncannily like real feathers, fur, even whiskers. Take a look at more of his incredible works here.
While it's a stretch to see your sawdust can as a source of personal inspiration, just keep in mind that somewhere there is someone who can make an otter from the materials you toss out.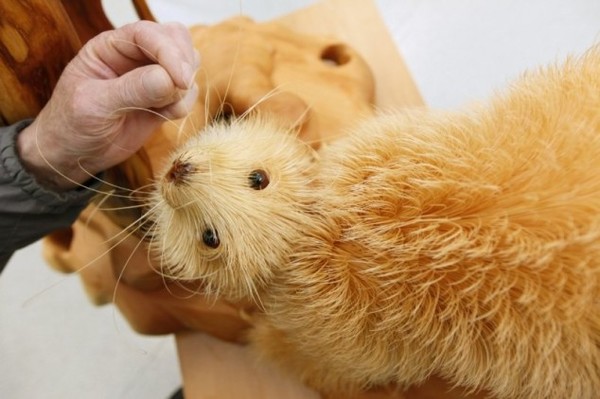 Makes you think a bit different about that scrap bin, doesn't it?