DIY Essentials: How to Assemble the Ultimate Homeowner's Tool Kit
A little personal update: after a few years of saving, I finally bought my first home. It's an awesome Northwest Craftsman bungalow built in 1924 in a great inner southeast Portland neighborhood. We're totally in love with it.
And it needs a lot of work. Not a lot to make it livable, but to make it ours. To make it a space where we're going to live and work and welcome others for the next 30 years. Of course, as a DIY blogger, I want to do most of it myself, and thankfully, I built up a handy collection of tools from my woodworking and general tinkering efforts (and now I actually have a garage in which to put them!)
So, today, I'm sharing the ManMade take on the essential toolbox we think everyone should keep on hand, even if you're renting, to help cover everything from light fixes to emergencies to full-on remodeling projects. And we'll make a few suggestions for quality, investment pieces that will last you for years to come, all of which you can buy online at great prices.
Here we go.
1. Cordless drill/driver: Nearly every home project not involving plumbing starts here. Get the best you can afford. They're worth it.
ManMade recommended:
2. Random orbit sander: A 5″ model makes quick work of everyone's least favorite task.
ManMade recommended:
And for sandpaper, these are the ones I prefer. I don't know if they're the absolute best, but they sure work great for me, and cost about 40¢ a piece.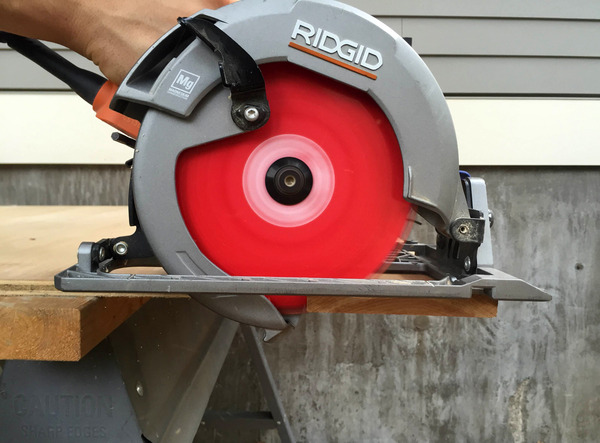 3. Circular saw: Makes rips and crosscuts in everything from a 2×4 to plywood. Portable so you can take the saw to the work.

ManMade Recommended:
Sidewinder
Worm Drive
Cordless?
Sure, but only if you already have a good corded saw. The
Milwaukee 2630
($117) is the one I'd get.
Blades
4. Jigsaw: Easily cut curves in wood and sheet metal. It's worth getting the best one you afford to save on headaches and wasted materials from using a cheap one.
ManMade Recommended:
5. 13 – 20 oz claw hammer: How could you have a tool kit without one? Keep one on every floor in your house, and one for the garage.
ManMade Recommended:
6. Aviation snips: You won't use them every week, but when you need to cut metal, there's no better way.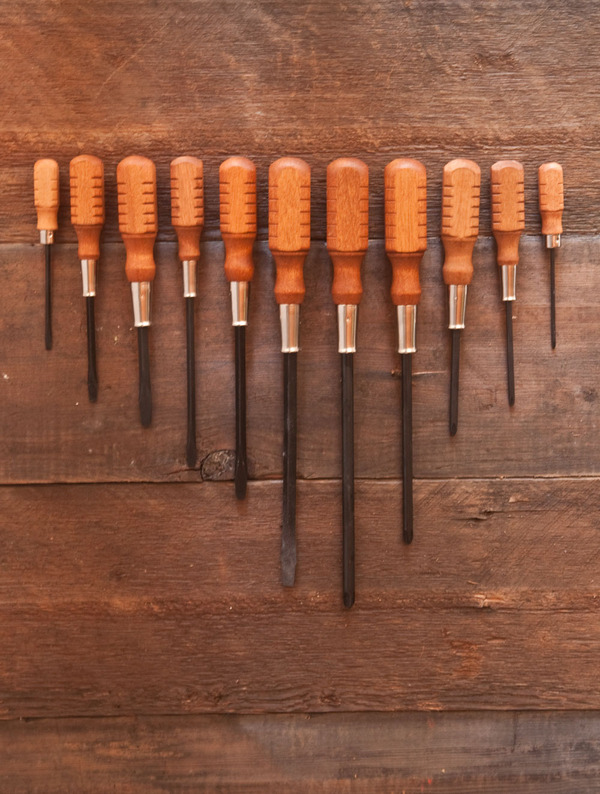 7. Screwdriver set: Get a full set for your workshop pegboard, and several multi-bit drivers to keep around the house for regular tasks. We really like high-quality precision sets, and think they're worth the extra cost. After all, you'll use them for the rest of your life.
ManMade Recommended:
8. Locking pliers: Commonly called by the brand name Vise-Grips, are, well, basically what both names suggest: they're pliers, whose jaws lock around an object, providing a vise-like grip.Practically, they're typically used in two fashions:
To provide a non-slip hold on hardware, arms, rods, or objects, and used as a level for turning or bending an object
To hold an object or piece of hardware that won't respond to a traditional wrench – such as a rusted or rounded over nut, to allow force to be applied and the object unstuck
9. Tongue and groove adjustable pliers: Slip joint pliers that have a moveable jaw for gripping large or irregular shapes.
ManMade Recommended: IRWIN Tools VISE-GRIP GrooveLock Pliers, V-Jaw, 10-inch (2078110) – $10.08
10. Adjustable wrench: If you do a lot of work on cars, bicycles, motorcycles, and the like, you probably should have a dedicated set of combination wrenches. But for most homeowners, DIYers, tinkers, and woodworkers, a simple set of mechanical tools will work just fine.
You definitely want a full socket set (more on that in a future post), but for general tightening and loosing of hardware, you can get by with a set of adjustable wrenches for a good 90% of tasks. If you own anything that moves or is made of metal, you need an adjustable wrench.
ManMade Recommended:
Stanley Adjustable Wrenches
Channel Lock Adjustable Wrenches (Read the reviews on these; people love them)
11. Needle nose pliers: The perfect tool for grabbing smaller items, or fitting into small spaces.
ManMade Recommended: IRWIN Tools Vise-Grip 8-Inch Long Nose Plier and Comfort Grip (2078218) – $11.70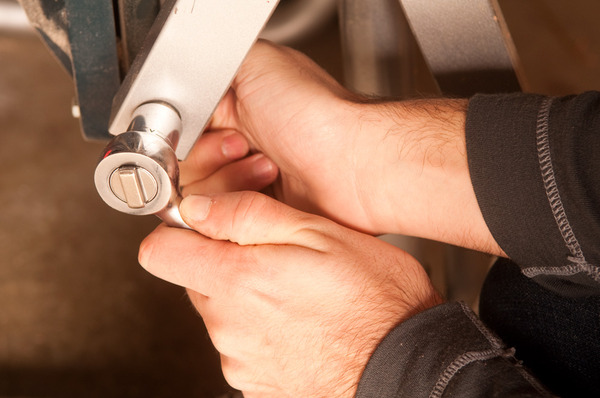 12. Socket wrench set: For serious wrenching of hex-headed hardware, get both metric and standard sizes, with 1/4″ and 3/8″ drive sockets.
ManMade Recommended:
13. Voltage tester: Let's you know when you have a live wire, a powered outlet, or confirms when you've turned off the circuit you intended to.
ManMade Recommended: Klein Tools NCVT-2 Dual Range Non-Contact Voltage Tester – $18.66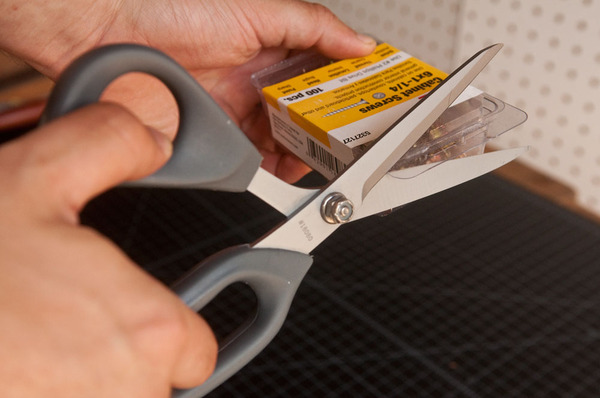 14. Shop Shears/Scissors: Shop shears feature heavy-duty blades that are more precisely ground, which lends to durability for everyday use and longevity over the tool's life. They often feature longer blades than normal office scissors, and have offset handles for better leverage for cutting tasks. They can cut through rubber, heavy duty fabric, leather, rope thick plastic, and the like. They usually have oversized handles with larger finger holes, so you can use as much of your hand strength as possible to cut through thicker materials.
ManMade Recommended:
15. Painter's Multi-Tool
Man, I love this tool. Some brands claim this thing can do 17 different things and I believe it! It can scrape off old debris, pry open paint cans, cut old rags, clean off paint rollers pull out small nails, chisel out caulk and more! I keep it hanging above my work station so I can grab it whenever I need it, which is often.
ManMade Recommended: Red Devil 6251EZ 7-In-1 Multi-Purpose Painter's Tool – $10.58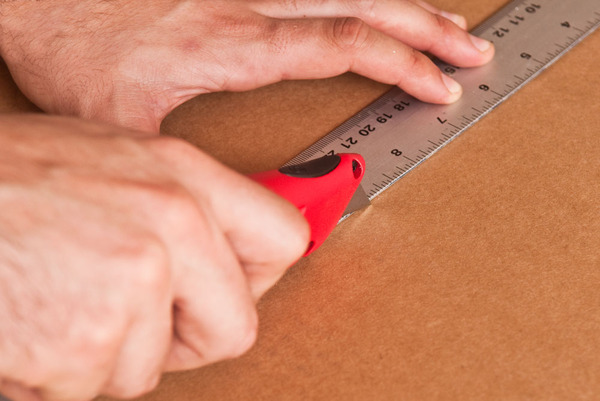 16. Utility knife: We prefer the replaceable (or sharpenable) slide-out style utility knives over the snap-off box cutter type. The sturdier handle allows you to apply more pressure for cutting through thicker materials, and the thicker blade is better when meeting resistance when opening boxes and packages; you don't have to worry about it slipping when pushing hard (away from you, of course).
ManMade Recommended:
17. Dripless Caulk Gun – Probably the least expensive tool in this list. Get one with a puncture wire and a cutter built into the handle.
ManMade Recommended: Red Devil Half-Barrel Caulk Gun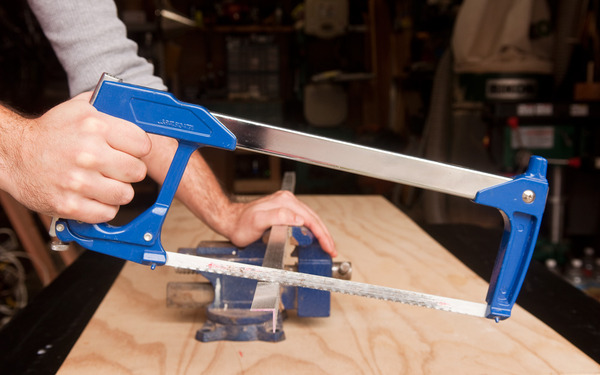 18. Hack saw with a Bi-Metal Blade: A hacksaw is a basic C-shaped frame, usually designed with a pistol-style grip at one end. Modern hacksaws have screw adjusted pins that make quick work of installing and removing blades, which are a standard length of 12″. Tightening the screw and closing the handle puts the blade under tension, allowing it to cut quickly with only the desired amount of flexing.
ManMade Recommended:
19. Molding Pry bar: For wedging, light demo work, and dressing up like a cat burglar for Halloween.
ManMade Recommended: BOSTITCH 55-506 10-Inch Molding Bar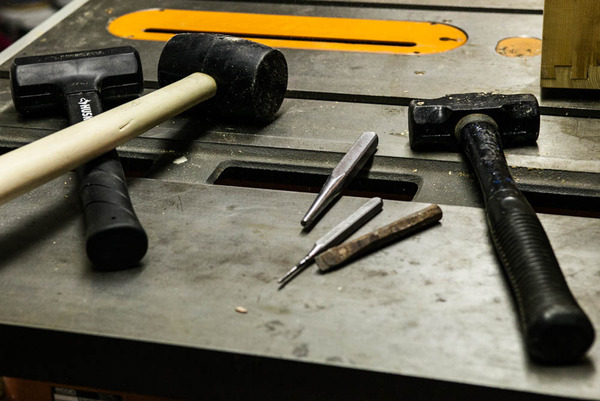 20. Nail sets: Does just what the name says. Accept no substitute.
ManMade Recommended: TEKTON 6578 Contractor Nail Sets, 3-Piece
21. Box Beam Level: Not only can you use this tool to make sure things are level and plumb, its machined-flat edge makes a fantastic guide rail for your circular saw. You can also use this tool to check for straight cuts on the board edges. I have levels sizes ranging from 1-6 feet that I use on a regular basis.
ManMade Recommended:
22. Speed Square: A carpenter's tool rather than a fine woodworking tool, which means its intended for quick and reliable marking of butt and miter joint lines, rather than precision layout of parts for furniture. And, in this case, that's a good thing: cause, combined with a tape measure, this will help you break down dimensional or "two-by" lumber in no time. When using a marking knife, I'll reach for a try or combination square; but anytime I'm using a pencil, the speed square is the way to go.
23. Stud finder: Placing against your own chest and making beep noises totally optional.
ManMade Recommended: Zircon StudSensor i65 Center-Finding Stud Finder
24. 16′ tape measure: It's the one you reach for nearly every time, and there are loads of DIY projects and household tasks for which rough measurements will do just fine. The problem with a tape's accuracy is, of course, also its benefit: that little hook that allows for one-handed or far away operation. It has an intentional built-in play, which allows you to use the tool whether the hook is on the outside (pulled) or pressed against an object (pushed).
ManMade Recommended:
25. Pull saw: Sometimes, the powered option is not the best tool for the job, and there are many cuts for which you should leave the table saw, the miter saw, or the jig saw behind. And in those cases, what you should grab is the Japanese pull saw.
26. Heavy duty staple gun: Look for a T50 sized stapler, and keep it handy. There's a myriad of household uses.
ManMade Recommended: Arrow T50 Heavy Duty Staple Gun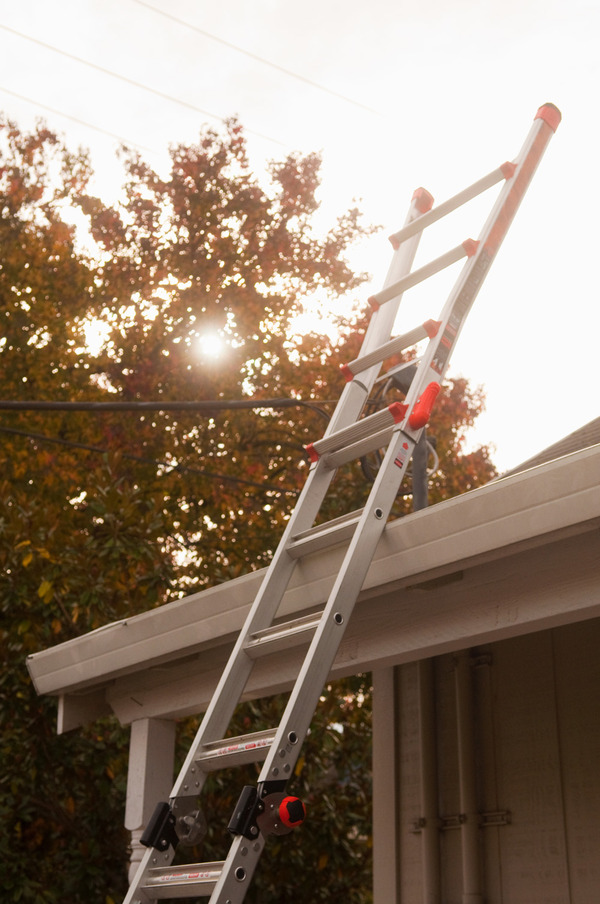 27. Ladder: Of course, pay attention to your home's needs. You got cathedral ceilings? Plan accordingly. But for most of us, this is what I'd get.
ManMade Recommended:
Hybrid and A-Frame Ladders
Step Ladders
28. Drain Auger: When the plunger doesn't cut it, reach for the snake.
ManMade Recommended: TR Industrial 8012 Drum Auger for Plumbing with 1/4″ x 25′ Spring Cable
29. Ear protection: Power tools are sustainably loud enough to cause permanent hearing damage, and that ringing in your head may never go away if you don't protect those ears. I started with a big jar of ear plugs in my shop years ago, but taking them in and out was annoying and just didn't work very well. I then switched to 3 sets of ear muffs that I hung on my tools and popped on when I needed them. While that worked better, the best upgrade was to a set of muffs that had integrated earphones. Plugging in my music and keeping my ears protected all at once, now they just stay on all day in the shop.
30. Dust mask or respirator: Essential whenever you're dealing with strong chemicals, noxious fumes and finishes, lots and lots of sawdust, or aerosol-based products. An N-95 rated mask works for everyday tasks, but spray paint, pesticides, and other sprays demand an P-95 or R-95 rated mask or respirator. Don't mess around here. Keep your lungs safe.
31. Safety glasses: The style is up to you, as long as they're safe. Wraparounds are inexpensive and lightweight and easy to store in a pocket or pegboard. If you wear glasses for vision, a pair of Walter White-esque safety goggles are actually quite nice for a variety of tasks. And a full face shield is great when doing rough work, like turning on a lathe or large hole drilling, or when working with metal and there are sparks a-flying.
ManMade Recommended:
32. Work gloves: My hands have a few dozen scars from working in the shop. It's an inevitable part of working with wood that a bit of blood will be smeared on a joint or two. But a thin set of gloves improves grip, and gives an extra tough layer to minimize the sacrifice to the woodworking gods. I've found that knit gloves with textured palms and fingers (the gloves are dipped in a latex/rubber liquid) still provide plenty of dexterity and stay cool while protecting your digits. Keep in mind that gloves (and any other loose clothing) is a danger around tools as they can get snagged and pull your hand into the tool. Don't ever use gloves while using a drill press, table saw, or router table, or other spinning tool where that danger is greatest. The rule is: stationary power tool: bare hands and rolled up sleeves. But for carrying materials, working with knives, carving tools, or chisels, or just any time splinters are inevitable, go with gloves.
ManMade Recommended:
33. Rotary Tool: The dozens of bits and the light weight allow you to accomplish things no other larger tool can pull off. At least not with this little hassle.
ManMade Recommended: