Woodworking Done Right: You Gotta Check Out Janis Straupe's Carved Beetle Armoire
Sometimes a craftsman has to branch out from the ordinary for a bit of fun. This Latvian woodworker built a massive cabinet in the shape of a beetle, and it's on the one of the most beautiful pieces you'll ever see. I'm a fan of great craftsmen, the people who really know how to make their tools create something amazing. So when I saw this finished product that looked like a beetle but was packed full of impressive compartments and joinery I just had to share it.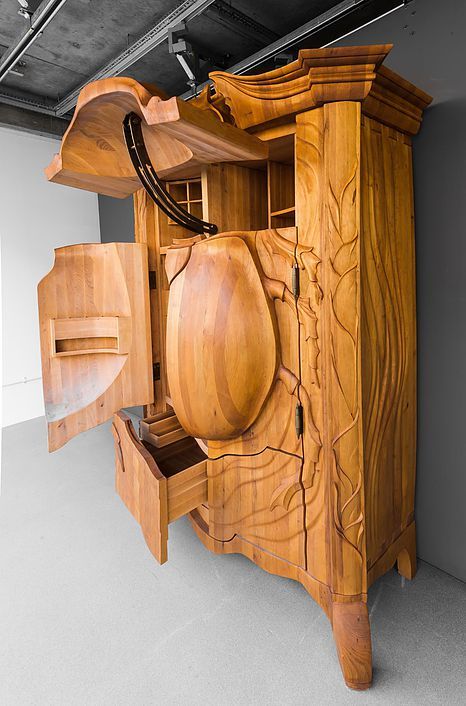 While all of the traditional methods of furniture making are included in the design, it's the shape and layout that makes it really stand out.
Go over to the designer's site for more images of this really impressive piece here.