Craftsman Inspiration: Cracked Log Lamps
There's something amazing about integrating natural materials into our modern world. These cracked log lamps add some interesting life to the room. Take a look. I love to see designers take ordinary objects and turn them into something more. It's even better when the designs are useful at the same time. These cracked logs were destined for the fireplace before Duncan Meerding got hold of them, but now they're amazing. Helen Edwards at Recycled Interiors took some time to talk with him about his inspiration and approach.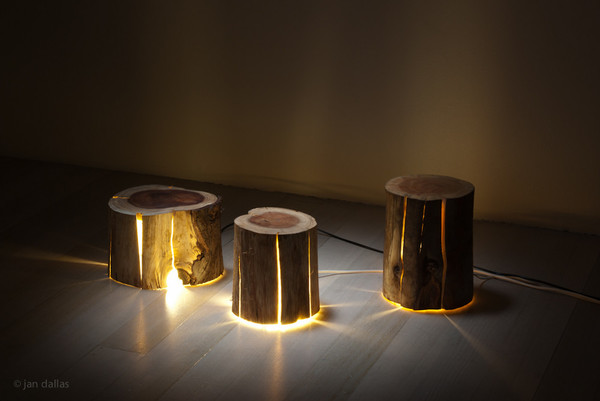 While there are some things that belong outside, I think I could really find a place in my house for something as amazing and eye catching as this piece. Take a look at the rest of the article here, then figure out what you have in the shop that deserves a second life.