How To: Turn Old Paperbacks into Custom Hardback Books
The best books are those that aren't in display condition – cause they've actually been read, loved, and well-worn. But, of course, showing off the books you don't like is, just, well…weird.
So, get hip to this cool trick from OhDeeOh – recovering your favorite paperbacks with custom-designed artwork, which is, as we see it, brilliant.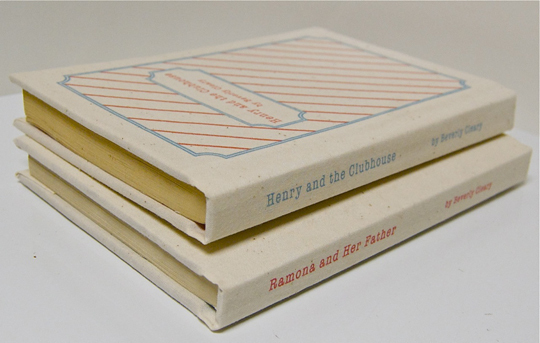 "We love to integrate books into our decor, but does your child have favorite books that aren't quite in display condition? Beat up paperbacks can easily be turned into custom hardbacks with some scrap cardboard, fabric, a gluestick, and an inkjet printer. Unleash your inner graphic designer with this quick and easy tutorial!"