How to: Custom DIY Dining + Work Table Made from Repurposed Wood Scraps
"There's a lot of wood out in the world free for the taking," says Will Holman. So much, in fact, he was able to cobble together a wide variety of materials found "in dumpsters, back alleys, vacant lots, abandoned buildings, recycling yards, and architectural salvage centers." The results? A 10'x30″ dining/work table constructed entirely from the free, repurposed lumber, and a little elbow grease and ingenuity.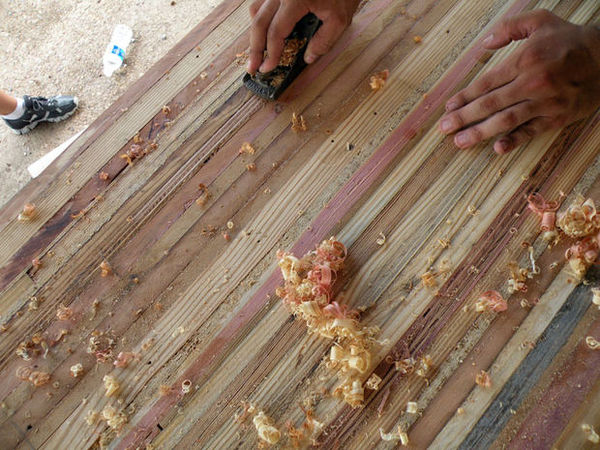 My favorite part: the construction process uses a clever laminating technique that eliminates the need for dozens of extra long pipe clamps (mega $$$), and the results look just as great. The whole thing uses truss rods to keep it aligned over time, and relies on custom trestle legs to support the top along its length and raise it to the perfect working-level height.