How to Prepare for a Day Hike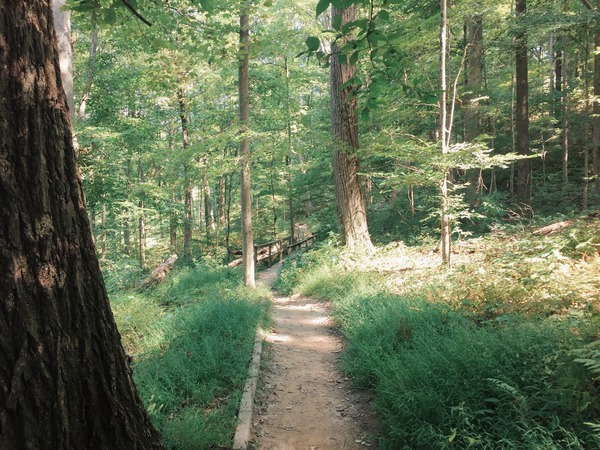 As autumn cools the air here in the south you will quickly find all the campgrounds and nature centers booked up from September through November. It seems like everyone comes out of their humidity-soaked habitats and are starved to trek all the great mountains and valleys all across the southeast. Hiking season is upon us!
As often as I find myself trekking through the trails and byways of Nashville and surrounding areas, I am constantly forgetting to pack the proper goods and gear for our trips. So, I've made myself a simple list of all the things I may want to think about as I plan for my trip.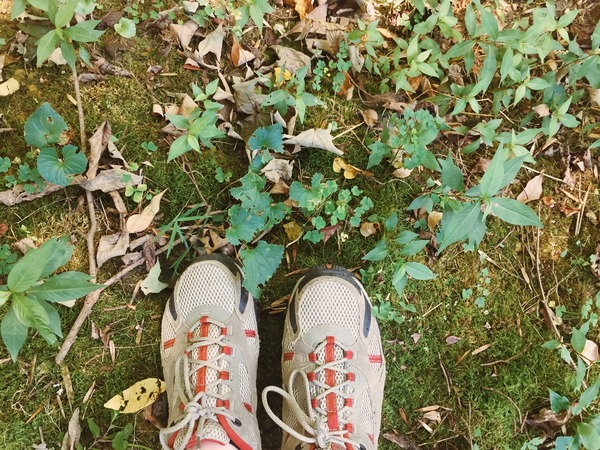 Shoes
If you find that you're hiking more than once or twice a month, you might want to invest in a pair of hiking shoes. Otherwise, you don't need a fancy pair just to gallivant around a worn path, just something with a tough sole and decent grip.
Backpack
I don't always tote all the listed things, especially if it's going to be a scorcher outside, but if you happen to need something to carry your goods for a hike, just grab your old backpack and fill it up! No need to get the sportiest and lightest bag from the outdoor store.
Apps!
I love using my run-tracking app to tell me how far I've walked and how far I have left. Something like Map My Run or Map my Hike works just fine. There's also a few really great apps for your inner outdoorsman like All Trails that will map out more than 50,000 trails in the US or Project Noah for sharing, exploring and documenting wildlife around you.
Snacks and Water
Whether you buy it or make it you just can't beat trail mix or meat jerky! I also love a good Kind or Lara bar. You'll definitely anything small, lightweight and full of energy.
And be sure to carry water with you, no matter the temp. A simple 24-32 oz bottle per person will do in normal temps for hikes under three hours.
Pocketknife
You never know when you might need a knife on a trail! Whether it's observing plant specimen up close or cutting open your trail mix bag having a multi-tool at hand is always a win-win.
Walking Sticks
Depending on the kind of trail you take a walking stick can come in handy. Whether it's for added balance and stability or to simply reduce the swelling in your hands, a walking stick is a welcome friend on longer, more rigorous trails. Find one on the trail, or take along some trekking poles. I think a handmade walking stick might be a great post in the future!
An Identification Book
Sometimes, I tend to speed through a short hike like I'm running a race. I end up staring at the ground as I walk and completely forget to look up! One of the ways I combat that is by taking the time to look at trees and see if I can identify them as I walk. If I'm ever stumped (which is all the time) I pull out my Audubon Tree Identification Guide. Depending on what you're interested and where you're hiking you can grab a bird, rock, plant or tree identification guide and easily add an hour or two to your trip. If you don't want to tote a tome, there's certainly apps for any of those things too!
Camera
Depending on what kind of hike you find yourself in, think about what kind of camera you want to bring. If it's a rugged trail with lots of climbing, you might not want to bring a DSLR with a $2,000 lens. For shorter trips, I bring my compact DSLR for longer trips I bring my iphone. Either one packs light and doesn't require a chiropractor readjustment afterwards.
A Sketchbook or Journal
Sketching and journaling is another great way to get the most out of a trip. Unless your goal is to hike to the summit of a mountain, getting to the end of a trail isn't always the best mindset for hiking. Take some time to sit and absorb the internet-free silence of our planet. This is your chance to be just like Thoreau, instead of Instagraming it write it down and keep it to yourself.
Binoculars
Depending on what kind of hike you're going on or where it is, you might want a pair of lightweight binoculars. I could spend hours just sitting at a vista point and looking at what's below me. I've spotted all kinds of wildlife just a few yards from me and binoculars make it feel like inches. It's a total must-have if you don't mind adding the weight.
Use your judgement when you are packing for your next hike! If you plan to walk 5-10 miles in a day, you might not want all of these goods in your backpack. Sticking to the essentials will make for a less sweaty and tiresome walk. If your walk is short but full of points of interest, you may want to pack all these items I've listed. Either way, as you plan your next hiking excursion, remember to take it slow and take it in. The world is a beautiful place!