How to Build a French Cleat Organizing System for Your Workshop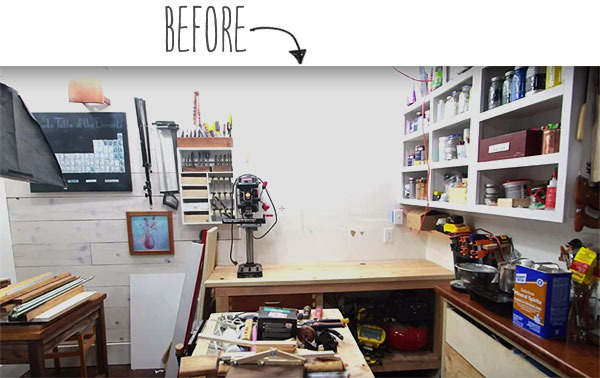 A well organized shop is a productive shop. But we all know that as our skills and interests grow and change and our projects vary, its nice to be able to switch out grab-able tools and organization systems to meet the needs of what we're currently working on.
Linn from Darbin Orvar definitely understood the benefit of a flexible system, so she sought to fill up an open space above an auxilary bench with a row of french cleats. This allows her to house all her tools and clamps and accessories on the same mounting system, providing complete interchangeability for however she wants to position things. It's like pegboard, but stronger and much more flexible.
Check it out in the video below:
Read more from Linn at her site, Darbin Orvar, and watch more awesome videos at her YouTube channel