A Man's Guide to Making a Hearty Breakfast in No Time
Making a delicious and hearty breakfast can be a chore when you're still trying to decide which pants to wear with your cap-toe shoes. Until recently, this was my daily struggle. Most days, I walked out the door with just brewed coffee and a piece of toast. No fun.
Don't you ever just dream of a scramble of potatoes, eggs and bacon for a weekday breakfast? Alas, the time it takes to cook diced potatoes can surely suck the time away from you before you know it. I am here to say that your weekday dreams can come true! All you need is a giant bag of potato tots and a few minutes to cook every morning.
Here's my weekly routine. If I can do it, you can too!
6:00 a.m.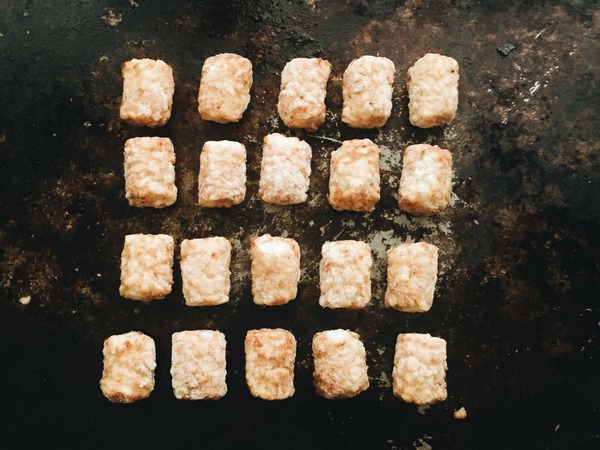 Wake up, head to the kitchen turn the oven to 450 and fill a pan with enough tots for my wife and myself. At this temperature, the tots will cook in about 15 minutes. Plenty of time to take a shower and get dressed.
6:25 a.m
When I'm all dressed, I fire up my small iron skillet and add 2 breakfast sausage patties. I found a box of all-natural, frozen, pre-cut patties for a great price. If you can't find something like this, you can pre-freeze some slices on Sunday night.
Important note: Using an iron skillet will help you keep from burning your food throughout this process.
While the sausage cooks I usually grind coffee and boil the water. I usually have enough time to fix my hair and brush my teeth at this point too.
6:35 a.m.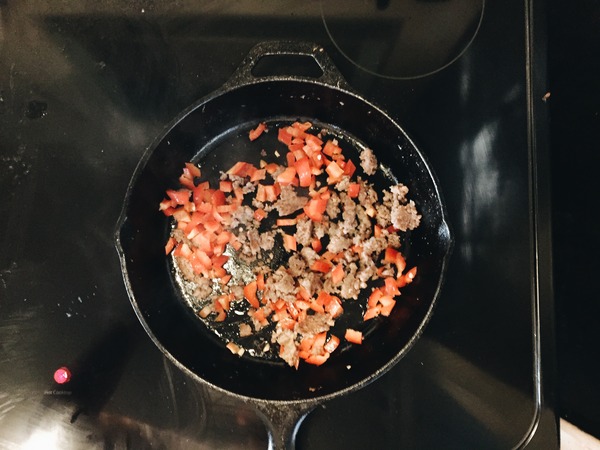 Now it's time for the finale. Using your spatula, chop up the sausages and add any other toppings you'd like to have in your scramble. I had some left over diced peppers from tacos the night before.
6:40 a.m.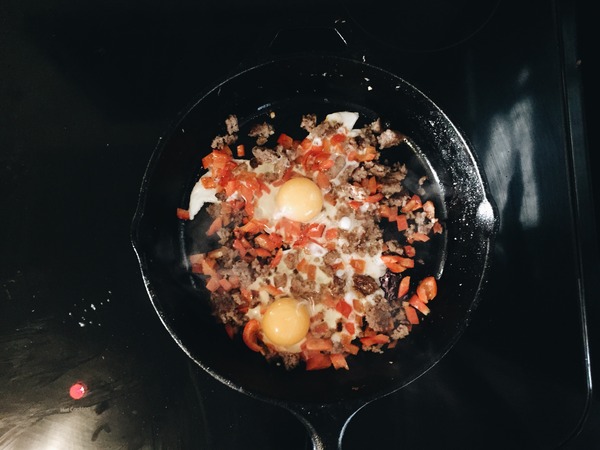 Kill the heat on your skillet and crack a couple of eggs into your mixture. Once they've sat for a minute you can finish them however you like your eggs, scrambled or yolks intact. Don't forget salt and pepper!
Just before I transfer to a plate, I slice up a few wedges of an avocado and drizzle with a dash of pepper sauce.
6:42
Ta-dah! Now, I know this isn't the most beautiful breakfast you've ever seen but you can't beat how delicious it is. It also has all the tasty nutrients you need to keep you filled with energy until lunch!
Think you can do it? I'd love to know! What else would you add to your quick breakfast scramble?