The Seaside Home Built into a Cliff
Behold Casa Brutale (lyrical brutalism), a painfully gorgeous design for a seaside manor built right into the walls of a cliff from the Open Platform for Architecture. But what is it exactly? Fortress of Solitude? Luxury hotel for two? Supervillain's lair?
According to the OPA website:
The residence is constructed with simple materials: wood, glass and concrete, the convergence of the surrounding earth and water. The landscape is integral to the underlying concept, since elements penetrate and prevail over the construction. The roof of Casa Brutale, a glazed bottom swimming pool, is a continuation of the poetic Aegean Sea and in perfect communication with the vast blue of the Greek sky.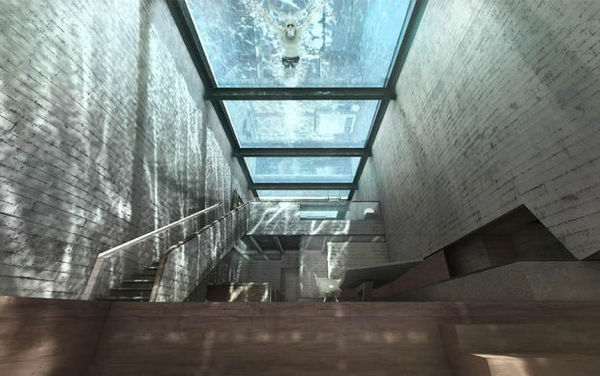 Read more about the design and see more inspiring images at OPAworks.com.