How to: Make Your Own Shorts from a Pair of Pants…No Sewing Required
Quick! There are only a few weeks left of summer, and clearly, you're not going to spend money on buying a brand new pair of shorts. So today we present you a super easy, super affordable, super badass way of making your own. This project is awesome (if I do say so myself), 'cause you customize the length to your personal preference, and you don't have to know how to use (or have access to) a sewing machine.
This project will take you only a few minutes, and you can wear them for many warm weathers to come. Best of all, you don't have to visit any of those dreaded teenage-infested shopping centers.
Let's make 'em!
How To: Make Your Own Badass Shorts
Materials:
A pair of old pants
Scissors
1″ fusable webbing tape (found at any fabric/craft store)
Iron
Pins (optional)
Make it:
1: Put on the pants, and determine your desired length. Add two inches (you can mark with chalk or a white penci), then cut the pants. NOTE: always leave extra room in case you want to fold them, it's better to trim any excess than end up having some 70's looking speedos. Also, angle your cut slightly (15° or so) up towards the inseam. This will make for an even seam.
2: Choose your style: folded or raw.
– Raw: leave the shorts as is, they'll start to frill overtime. You're done!
– Folded: there are two versions, inside and outside fold. If you don't like the "rolled-up" look, then do it from the inside and they'll look like regular shorts. Either way, glue the folds using the fusing web and a hot iron.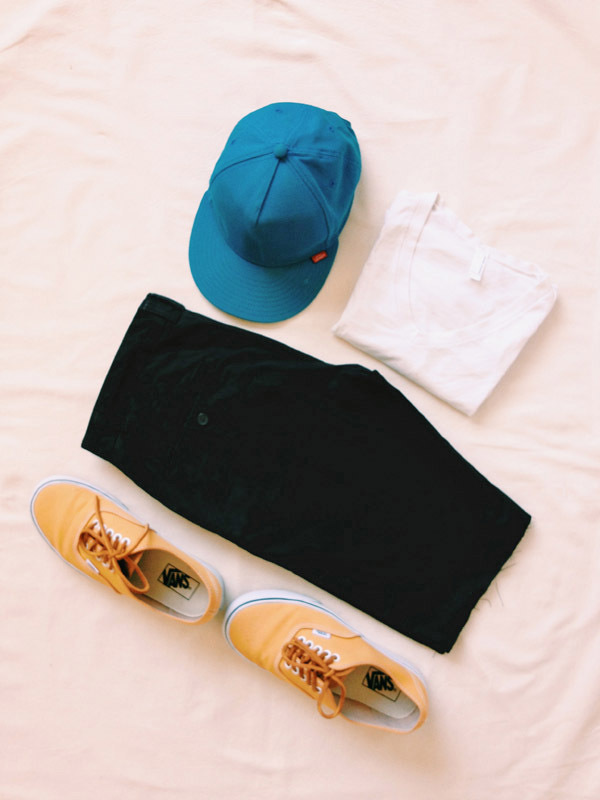 That's it! You're ready to get some extra vitamin-D before your sun-deprived legs go to hibernation. Remember to play with the length! As long as you are comfortable and look good, your shorts are good. Summer only lasts so long, so make the most out of it.
Booya!
This ManMade how-to was originally published on August 13, 2013.