How to: Handmade Crochet Hooks Carved from Wooden Sticks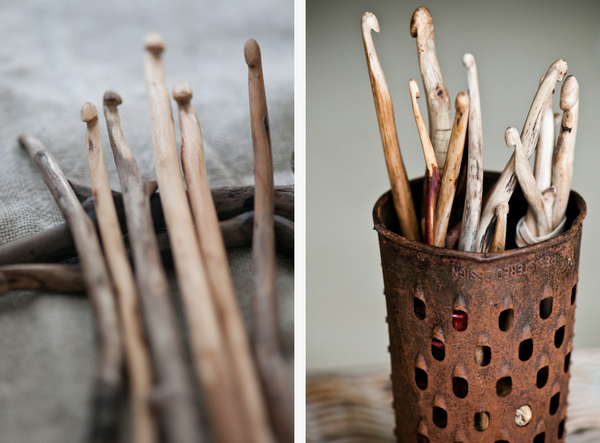 I try to be well versed in the classic craft media, but I've never really taken to yarn work such as knitting or crocheting. It's too much counting and dexterity for me to ever get the hang of, and I've abandoned nearly as many projects as I've started.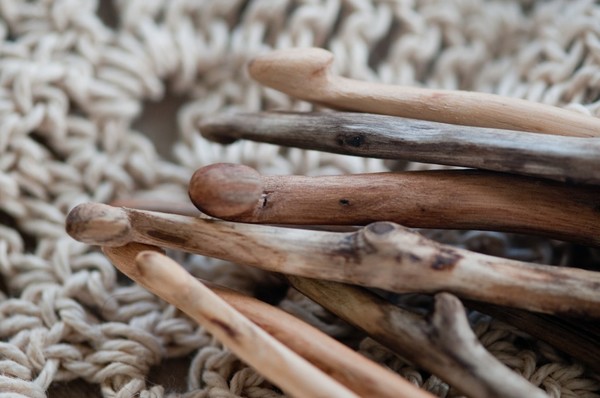 But this incredible handmade wooden crochet sticks have got me thinking it's time I mastered the fiber arts.
Unfortunately, I couldn't find the original source for these amazing pieces and photos (they came from here and were credited to a dead link) but a little looking around led me to this great tutorial from Where I Bead, which shows you how to carve your own from found sticks with a simple pocket knife and sandpaper.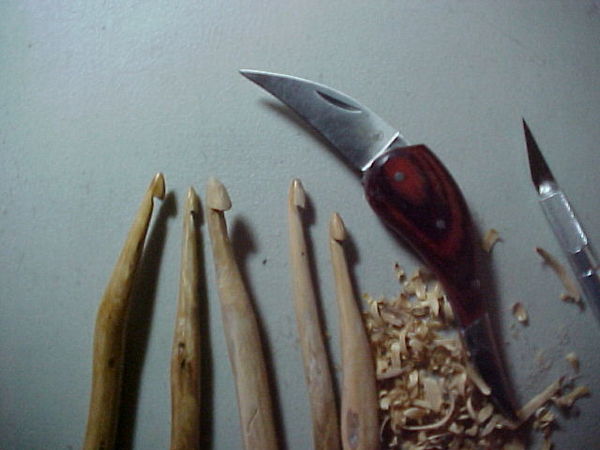 Carving Wooden Crochet Hooks [Where I Bead]