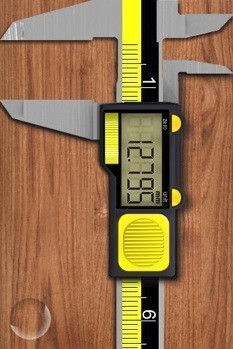 Modern technology can often make us crazy, but lends itself to some pretty increased productivity if you can get it figured out.
And beyond keeping track of your calendar, contacts, and best score on some Tetris rip-off, your smartphone can actually help you improve your craft, art, and all around DIYness.
DIYLife has assembled a collection of iPhone apps – both free and low-cost (the most is $4.99). "Whether you're painting a wall or building a piece of furniture, it always helps to have an assistant. But an assistant who fits in your pocket and can go anywhere? Now that's a DIYer's dream.With that desire in mind, we scoured Apple's iTunes App Store for the handiest and most innovative iPhone applications. Below are our eight favorite apps, each under $5. Think of each one as your very own pocket-sized assistant." I'm digging on the Wood ID app, and have already used the Dimensions app three times since I discovered it just before the weekend.
Any apps you depend on for your creativity? Please share in the comments.