Crayon Carvings: The 12 Chinese Zodiacs in Crayola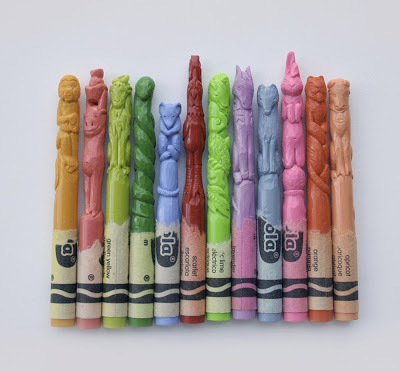 Diem Chau is quite an accomplished artist, working in media such as ceramic and silk thread, porcelin bowls and toothpicks, and… crayons. But rather than scraping them waxily across construction paper, she carves them into the likeness of people and animals.
Most recently, she's tackled the signs of the Chinese Zodiac, a twelve-year cycle that relates each year to an animal and its reputed attributes.
From Diem's "About" page: "Chau combines common mediums and common means to create delicate vignettes of fleeting memory, gesture and form, resulting in works that combine egalitarian sensibility and minimalist restraint. Her work touches on the value of Storytelling, Myths and its ability to connect us to each other through cultural and humanistic similarities. Chau's current work drifts into new territory by exploring the periphery of the narrative, moments forgotten and faded, or too brief to retain."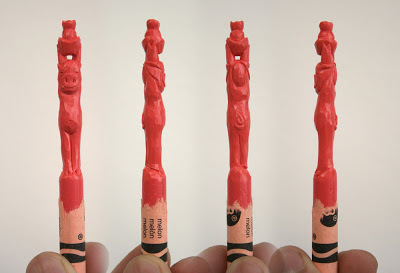 After each are carved from a regular ol' Crayola, they're mounted in wooden blocks, which do indeed contribute to her sense of narrative.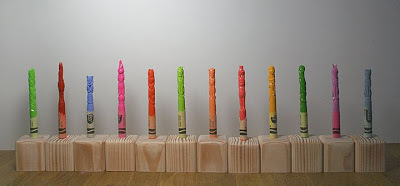 See more at If It's Hip, It's Here [via]