12 Essential Tools for Your Toolbox
Having a well-stocked toolbox is imperative for homeowners. Every homeowner needs to have one and it should contain the essentials. Whether you need to hang a picture or do something larger like repairs or home improvement projects, having the right tools at hand is the key to success.
You may want to put a toolbox together all at once or add to it over time and gradually build up your tool collection. At whatever rate you put your toolbox together, it's our hope that you can use this list as your checklist.
1. Toolbox
The very first item on our list might be the most important. A well-organized toolbox makes working easier and finding tools much simpler. When you're shopping for a toolbox, consider what tools you are going to be putting in it and where it will be stored.
2. Hammer
When considering what hammer to buy to throw into your toolbox, there are three styles of handles—steel, fiberglass, and wood. Most hammers are available in straight, curved, or hatchet styles and at varying lengths.
Wood-handled hammers tend to cut down on vibration but a steel-handled hammer is by far the strongest. Fiberglass handles are great for electricians because they are non-conductive. People tend to prefer fiberglass because a decent one can be had for not a lot of money.
3. Screwdriver set
Screwdrivers are used for so much around the home and are essential for any toolbox. You can buy a set of screwdrivers or you can go with a convertible screwdriver to take up less room in your toolbox.
I am a big fan of the convertible screwdrivers, especially the ones where the bits just slide up and down. It makes switching between the screw heads simple and easy.
4. Tape Measure
Your toolbox is really not complete without a tape measure. This fundamental tool is a must-have in any homeowner's toolbox. Pretty much every project begins with measurements so, without this tool, you won't get very far.
5. Pliers
Pliers are often forgotten when putting together a toolbox, but when you need them and they're not there, they are sorely missed. Make sure you have an array of different styles of pliers. Needle nose pliers can fit into tight spaces that larger bulky ones may not be able to.
6. Adjustable Wrench
For odd plumbing jobs around the house, it's always good to have a couple of adjustable wrenches in your toolbox. It's good to go with a four-piece set which includes wrenches with six-, eight-, 10, and 12-inch handles. Variety is always a good thing in a toolbox.
7. Multi-Tool
A useful multitool keeps knives, pliers, screwdrivers, and other tools close at hand for when you need them. All are conveniently placed on one tool like the convertible screwdriver and this tool takes up very little room in the toolbox.
8. Cordless Drill
Adding a little power to your tool collection is always a good thing. Find a cordless drill that will stow away nicely in your toolbox. Also, make sure that you always keep the batteries charged up and ready to go.
9. Clamps
If you need a third hand, a clamp is a handy tool to keep in your toolbox. You can get all different types of clamps to suit your preference or based on what type of projects you do. One-handed clamps are great for those that are used to working alone.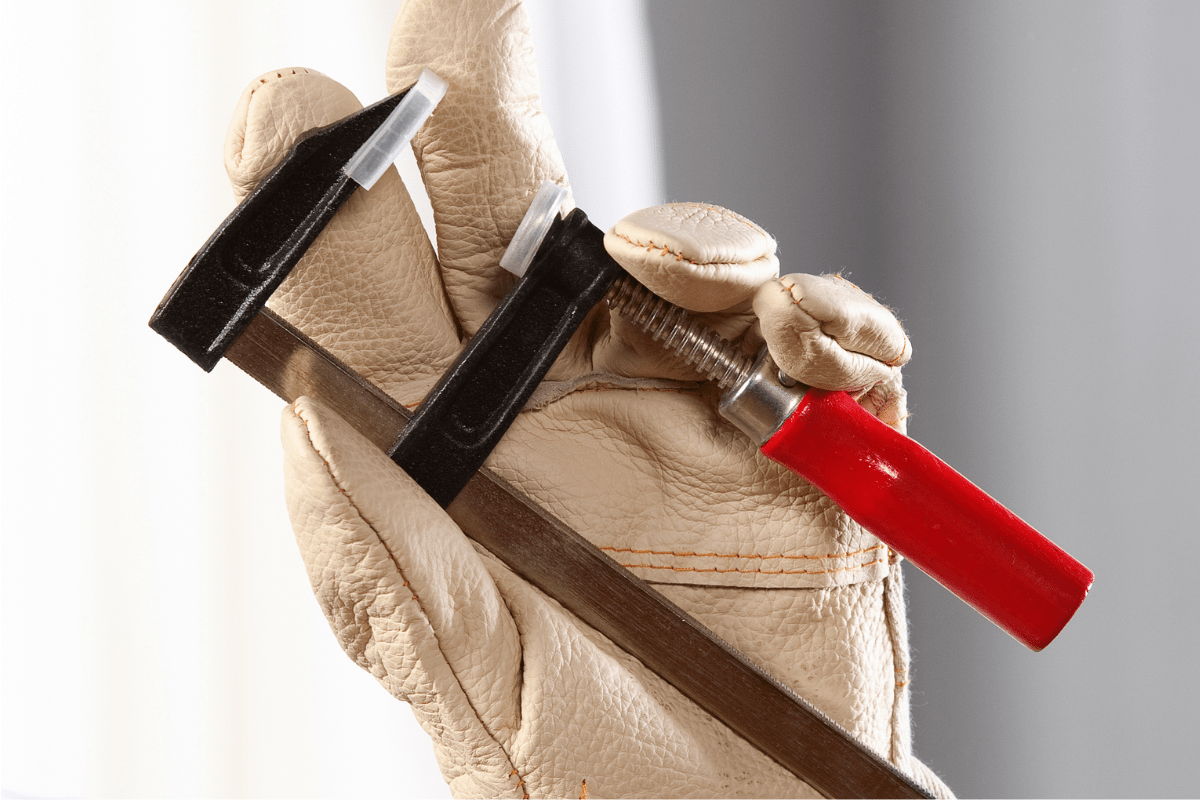 10. Safety Gear
It's important to never forget about safety. Items like safety glasses, ear protection, and gloves are very important products that belong in every toolbox. You're more likely to be safe when doing projects if you can easily find your safety gear and if it's right with your tools.
11. Socket Set
A socket set makes loosening and tightening bolts very easy and quick, making this a welcomed addition to any toolbox.
12. Flashlight
A flashlight is great in case of emergencies. If you keep it in your toolbox, then you will always know where it is, but it's also great to have when you're working. If you are working or repairing items in the home that are in small dark spaces, having a flashlight handy and in your toolbox can be quite helpful.