16 Ways to Make a Frozen Pizza Better
When I'm just cooking for myself (i.e. if my special someone is out of town), I can certainly fend for myself nutritionally, but, I'm usually not going to get too culinarily ambitious. I find I either want to cook for lots of folks (hence my two dinner parties over the weekend), or I don't feel like cooking at all. I mean, who I am gonna impress, myself? Plus, I've got to do all the cleanup myself.
While I don't like to get take out every night, probably at least once—when spending an evening huddled away in the basement working on a project—I'll resort to that single-guy staple: the frozen pizza.
Not that I like frozen pizza, of course. But, it does do in a pinch. Cooking a frozen pizza requires little effort and clean-up, and sort of feels like a treat. It may seem like an uninspiring choice, but it doesn't have to be! With our suggestions, you can make a frozen pizza better. All it takes is some fresh ingredients and clever techniques.
Aspects to Consider when Cooking Frozen Pizza
There are four major components of any pizza: the crust, the sauce, the cheese, and the toppings. Unfortunately, in most frozen pizzas, each of these components is usually lacking, resulting in a substandard pie. If you address each element individually, you're well on your way for a passable, even respectable, meal.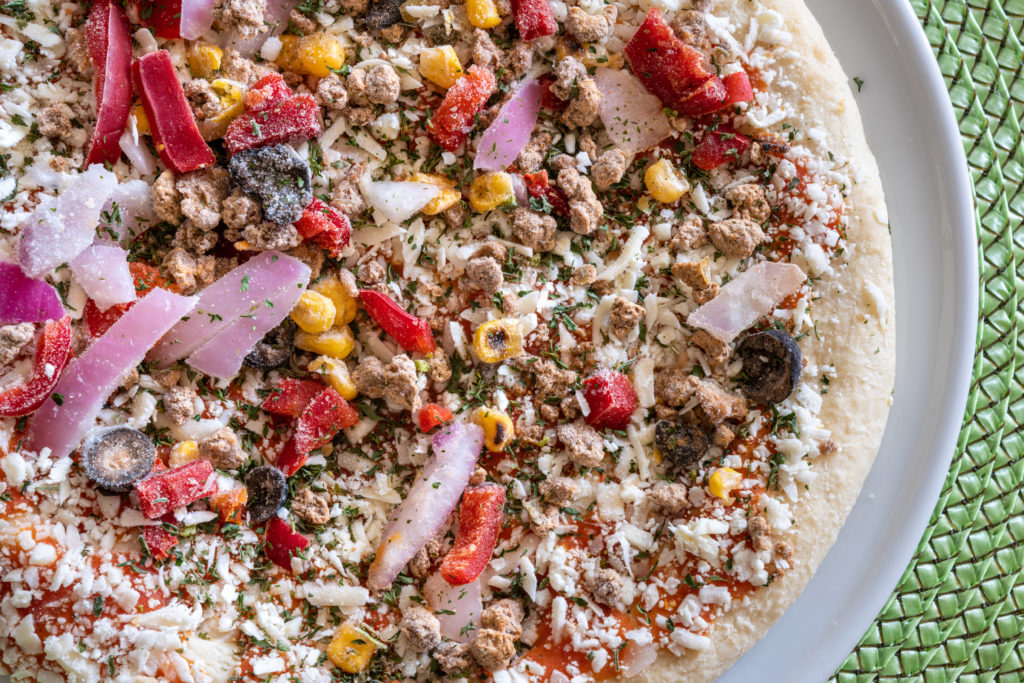 These frozen pizza hacks will help you make the best pizza possible:
1. Choose a High-Quality Pizza to Start
While frozen better is already a cheap dinner option in and of itself, set yourself up for a delicious meal by choosing the "best of the worst." If given the choice between a $4 frozen pizza or one that costs $12 or $15, chances are the more expensive one will be worth the money. It's a lot easier to make something better if it's doing some of the work for you.
2. Sit the Pizza Directly On the Oven Rack
Frozen pizza dough is totally different than fresh dough. Since it's flash-frozen and was packaged long before you purchased it in the store, the frozen dough tends to turn out limp. The pizza essentially steams rather than bakes thanks to the ice crystals in the dough, sauce, cheese, and toppings.
It's best to let it touch as few surfaces as possible, so you want it to rest directly on the oven rack. Forget your pizza stones, your baking sheets, your special pizza pans. Slide the frozen pie directly onto the rack, positioned in the "second from the bottom" position. Going from the dry cold of your freezer to the dry heat of the oven is your best bet for any hope of a crispy crust.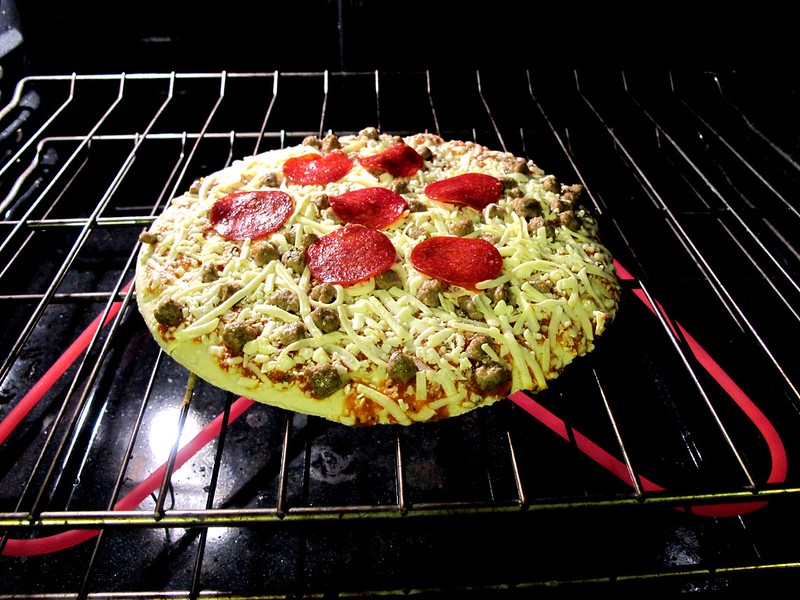 3. Poke Holes in the Dough Before Cooking
If your pizza comes wrapped in plastic (which they almost always do), we've got a trick for you to try. Before you unwrap it fully, flip it over onto the box or other flat surface, and take the plastic off just the back. Use a fork or paring knife to punch little holes, or "dock" the dough in the center, where the toppings are. This will allow the steam to escape, and result in a much less-limp crust. After you've docked the dough, you can remove the plastic completely and proceed to cook like you normally would.