Look, I love making furniture. I love sourcing the materials, planning out parts, and executing the joinery. But lately, I find myself increasingly drawn to the "other" things you can do with wood. What are the smaller, craft level projects that show off the beauty of working with natural materials, but can be completed in a weekend, or even a single sitting?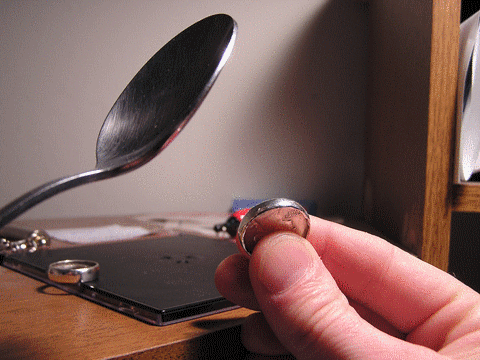 When my mom was a girl, her mother had a special drawer in her dresser that the kids weren't allowed to touch. One day they saw an ice cream truck come by and decided the root around the house for spare change. Lo and behold they found a magnificent stack of quarters in the secret drawer. They pilfered the lusty quarters, gorged themselves on ice cream, and were promptly grounded for weeks when they learned the "special quarters" were all made of silver...   
In most kitchens, including mine, wooden spoons are treated as more of an ingredient than an investment piece of cookware. Sure, we hop to get a year or two of meals out of them, but they get burned, or stained with wine or beets or turmeric and the wood gets all fuzzy and we toss them after some use and then
In contrast to the rough, stainable, and seemingly disposable wooden spoons you can snag at the discount store for $6.99 for a three-pack, a hand-carved, hardwood spoon is a practical, heirloom item that can be used and cherished for generations. But, because they do take time to create, a hand-carved wooden spoon can be pricey.
Which is why you should make one yourself.