I've recently become fascinated by the artistry that goes into objects that I interact with on a daily basis but normally consider too quotidian to think about. And manhole covers definitely fall into that category.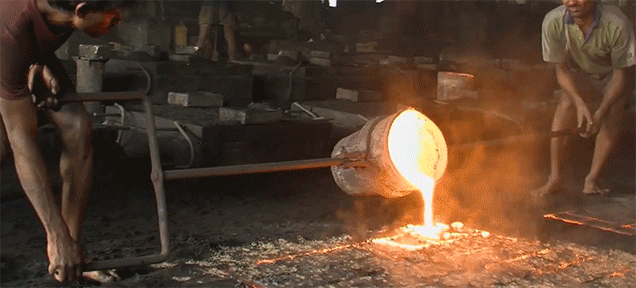 They're an essential part of any city's infrastructure and their design and manufacture isn't something that should be overlooked. And now, thanks to this National Geographic short, you can pull back the curtain and see how the majority of manhole covers in the US are made... in India.    
Sometimes we just love to see a craftsman have some fun with a design. Most of the time all we see people make on the beach is a sagging sand castle. A designer decided to take some time to craft a pewter desk using sand on the beach as the mold and it turned out amazing.  
24 February, 2010: Casting on Crash Cymbals.