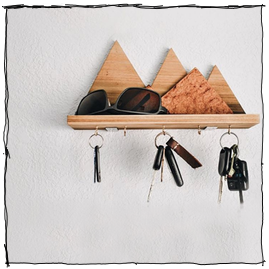 Make It: Mountain Key Rack
How do you feel about the term, "man cave?" I have mixed feelings on it myself. One the one hand - like "girlfriend" or "foodie" - it's easy to use it colloquially since everybody has a general sense of what you mean when you say it. On the other, I haven't really worked out for myself all the connotations that come with its use, since it sometimes seems to me like it implies that one can't be a man outside of his man cave (or at least that its a necessary domicile of rejuvenation), Or that the rest of the home is then outside of his purview. Or, all spaces for men must be themselves a cave, involving sports memorabilia and beer signs. In that way, I mostly see the term "man cave" as potentially condescending. Now obviously that's a drastic oversimplification, but I've been thinking about the word recently a fair amount.
Countersinking hardware, such as screws or flathead bolts, is key to a sleek surface and a quality, finished look. But it doesn't always go smoothly, and the multiple bits can lead to tearout and misshapen holes.
Recently, I was making a jig from some hard maple that required precise countersunk holes for hardware alignment. I needed the hole to be placed exactly for registration, so I first drilled out the hole, and then the countersink. But every. single. hole. gave me fits. Once I finished one side of the jig, I was determined to come up with a better solution.    
My Instagram feed is about 50/50 with friends and outdoorsy travel photographers. I try to get out in wilderness as much as I can, and when I can't, I try to at least keep some photographic inspiration readily at hand. And let's be honest, probably all of us have tried our hand at capturing that gorgeous vista to which we couldn't quite do justice...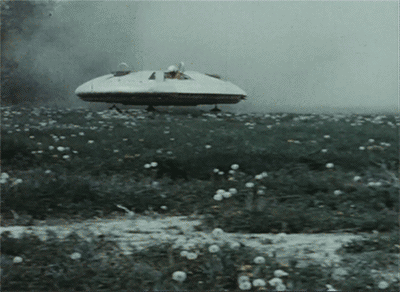 Halloween is over which means we're officially heading into the colder months of the year. And if you live in a place where people have an accent that sounds anything like this wonderful woodworker, you'll likely be in need of a quality coat storage this winter.   

It's fall, which means the nights are getting longer and the temps are getting colder. If you're anything like me, a hot shower is the highlight of your morning. This month ManMade has teamed up with our friends at Delta Faucets to give away a Delta® IN2ITION H2OKINETIC® 5-Setting Two-in-One Shower. Yeah, it's a mouthful to say, but it's worth it when you can use the shower head AND the hand shower at the same time. That's some future-tech right there! Read on to find out how you can win one ($250 value!).
Plywood. We love it. It's affordable, it's easy to work, and brings all kinds of warmth and texture into any masculine-friendly decor.
"It's only three miles." This is what I tell myself, as I drag my feet up a seemingly endless hill toward the last obstacle of my very first Warrior Dash. At this point, I'm soaked, covered in mud, and wondering how it's possible that all the hills on this course are uphills. Is that some some sort of tricky 'Keep Portland Weird' thing?
But let's rewind. I started out the day at 3:45am, in Minneapolis. Tip-toed out of the bed to avoid waking my wife, and snuck into both kid's room for a goodbye kiss. Tried to explain to the Uber driver how it was that my job involves flying across the country to run a mud race. "What's a mud race?"  
Hey ... welcome back to What's Good. In case you're new here, What's Good is our monthly series where we (the ManMade guys) get to talk about what we're currently into. This month, it's media, clothing, and wonderment. Yeah, you read that right. Wonderment is a thing too. Read on to get your monthly dose...
Reading
Chris: In honor of Halloween this month, I'm immersing myself in the whole of the Hannibal Lecter world, in all formats: books, movies, and TV. I've read the first three novels, seen both the Red Dragon and Manhunter films, and am on the third season of the Hannibal TV series (which is streaming on Amazon Prime.)