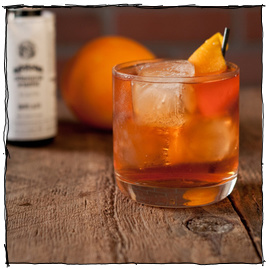 Memorize These Cocktail Recipes!
It seems strange to say it, but the process of creating baseballs that conform to Major League Baseballs standards is actually a pretty secretative process. Certainly, anyone whose played with a ball to deconstruction can admit that it's a leather exterior wrapped around a bunch of string and a bouncy ball in the center. But it's the precision cutting, curved stitching, and precise size
While grilling is likely humankind's most primitive form of cookery, it remains the means with the most finesse: dealing with inconsistent temperatures and hot and cool zones to produce that magical balance of a perfectly charred exterior and cooked-through interior.  
Young Caiden Dutilly had recently outgrown his toddler room, and was ready for his first "big boy" bed. So his dad built him one, and by "one," we mean, a scale model All Terrain Armored Transport bunk bed, complete with a secret compartment for storing Jedi supplies, LEGO displays, and a window for mid-sleep checkups.
Check out these cool photos to see how the whole thing was put together:   
Candy and cocktails. Not just cocktail-flavored candies, but sweet little chewy guys, full of actual spirits and the classic flavors of the mixed drink that inspired them. In short: Best. DIY Project. Ever.  
The Legacy of Cool is a new film about all things denim: its longevity, pervasiveness, cultural impact, and the fact that it's basically the coolest fabric of all time.  
Jim Lahey, the creative baker behind the excellent no-knead bread recipe and the even more excellent no-knead pizza dough, shares his tips for making outstanding pizza at home using ManMade's favorite method - the grill.
My favorite kind of craft project: Useful, stylish, and built for free from recycled materials. And, it involves an iPad.  
I've long been a fan of 8-bit/pixel art. It's retro, geeky and just plain fun. So, I see no reason why the 8-bit world shouldn't cross over into my wardrobe, don't you think? These awesome pixelated t-shirts designed by Luke Morgan look like they'd be the perfect!  
Actor Nick Offerman has written a evocative meditation on his first passion, fine woodworking. "The list of useful implements that can be crafted from wood is infinite and amazing, and I am spellbound by the ancient practice of woodworking,
What do a nail gun, machete, wheelchair, dead animal skull, holiday tinsel, and your belly button all have in common?
Easy. They're all clever and potentially very, very unsafe ways to open a bottle of beer.
Filmmaker Chris Sumers got together with his buddies and filmed dozens of unlikely ways to pop a bottlecap.