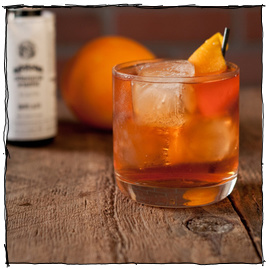 Memorize These Cocktail Recipes!
A few weeks ago, I posed the question in our Ask ManMade column, "What the _____ are men supposed to wear to dress up in the summer?"   
The ManMade approach to style has always been to seek out the classics. And true, layered and subdued works in the winter, but summer's the time for embracing the season and trying new things. So, go out on a limb and check out these ideas for wearing colorful/patterned shorts so you can step up your style for the summer...while still feeling like yourself. 
I'm inspired by the look of these pendant lights; a great way to add some color and a bit of rustic texture to your home.
That little green crocodile...sitting on the heart of collared shirts everywhere. It's a preppy status symbol, sure, but there's a pretty interesting history to how that guy got there, and influenced the whole logo/animal on your polo shirt phenomenon,
You've heard it since kindergarten...breakfast is the most important meal of the day. And, for my money, has the potential to be the most delicious. 'Cept (you knew it was coming), here's the problem with breakfast: you eat it in the morning. When you've just woken up. Before you have to go to work. When the last thing you have time for is cooking.   
Photographer Federico Mauro has embarked on capturing some famous style pieces and accessories: eyeglasses, musical instruments, even guns. But I'm especially intrigued by his shoes...something rarely seen in movie closeups and 3/4 shots, but just as iconic as the rest of the wardrobe.    
My buddy and fellow blogger Andrew came up with this great solution to make rustic, big impact artwork that can serve as the focal point of a room for less than dinner for two.    
Concrete shows no signs of slowing down; it seem it's even gotten as far as...the moon?   
California-based designer Khoa Ho created a new poster series called "Superheroes - Past/Present." The artist depicts graphic silhouettes that detail how several popular superhero narratives turns previous perceived weaknesses into the very thing that gives each hero his power.   
The perfect board that will allow you to eat, mingle, and hold your drink, all at the same time. We want 10 please.