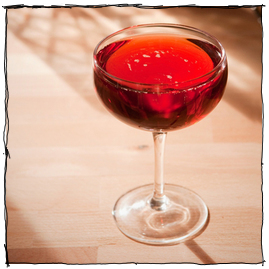 It's Time to Carbonate Your Cocktails
We are not kidding - these are paintings! Incredibly detailed acrylic paintings on cotton cloth. Damn good art for all of you motorbike lovers!
A few weeks ago, we set about trying to come up with the perfect style combo for the urban bike commuter. And while our option was professional and a bit dressy, there are still those with jobs that demand wearing a suit, or those special occasions when dedicated cyclists end up on their bikes in a suit.   
I know we all know this, but it's never not interesting to me to recall that our modern notion of "brand" - small companies and giant corporations, logos and awareness and identities - were born from those literal brands: distinct identities burned with a hot iron stamp.   
A clever way to get you to jump in the water without freaking out...and looking like you're in a Mr. Bean's summer episode. (You guys watch Mr. Bean too, right?)
As ManMade's resident Canadian, I don't want to toot our own horn, but seriously, how awesome is this Label Chair? Vintage inspiration and modern design at its finest.
This morning, I totally got caught up exploring this stunning interactive article from The New York Times Magazine "Innovations Issue." Entitled "Who Made That?" it's a fascinating
'Tis the season for outdoor dining and backyard grill fest, where there's every reason to take your time, spend the evening outside with the aromas and flavors of summer. 
Vintage desk fans have great lines, and can bring and old world, industrial-vibe to any space. Most are made pretty well, and worth picking up for a few dollars at thrift stores and secondhand shops. 
If you're tired of carrying around a bulky backpack that feels like a sack of potatoes, you should then upgrade to one of these bad boys.
The cool kids at Fiber Lab came up with this playful paper bow tie project. You can download the free PDF templates, and fold your own from two standard sheets of paper.