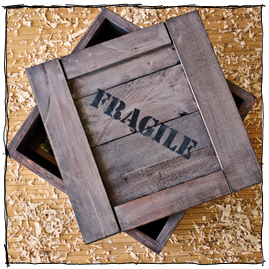 How to Make a Custom Holiday Gift Crate
Actor, author, and all around masculine archetype Nick Offerman pokes a little fun at his cult status as the epitome of manliness. In this dialog-free video, Nick awakes in the woods and walks through his everyday routine of eating raw onions and drinking motor oil, 
It's good to know that we live in a day and age where technology is increasingly making our lives safer. When you're out on the road, OnStar keeps you ready for anything - from turn-by-turn directions to hands-free calling. OnStar is a powerful built-in technology available in most GM vehicles that connects drivers to a real person, 24/7. OnStar can even help out with almost any situation on the road, whether it's a crash, medical emergency, or even a flat tire.
Now there's a smartphone app that connects drivers to their vehicles. The OnStar RemoteLink Mobile App lets car owners control their vehicles from just about anywhere. When
Each Wednesday, I post some of my favorite can't-miss links, images, and otherwise mindblowing goodies from across the web. 

Ask any guy what's the single personal care item he spends the most money on? 
"The Cut," the lifestyle blog of New York Magazine, takes a look at the role and value of manhood in our contemporary era.
I'm not a one-project-at-a-time sort of craftsman. I'm a start-it-while-you're-motivated, then-put-it-away-while-you-refine-it-and-start-something-else kinda guy. 
"In 1904, the Cooper Underwear Company ran a magazine ad announcing a new product for bachelors. In the "before" photo, a man averts his eyes from the camera as if embarrassed; he has lost all the buttons on his undershirt and has safety-pinned its flaps together. In the "after" photo, a virile gentleman sports a handlebar mustache, smokes a cigar and wears a "bachelor undershirt" stretchy enough to be pulled over the head. 'No safety pins — no buttons — no needle — no thread,' ran the slogan aimed at men with no wives and no sewing skills."   
After spending some time interviewing Helaine Olen, author of Pound Foolish, Harold Pollack distilled her thoughts - basically, a summary of the entire self-help personal finance industry - into a short series of maxims, all of which are available for free from your local library. And the whole thing fits on a single index card.    
Properly cared for, a quality pair of shoes will last a lifetime. Of course, that means you'll want to opt for a classic, timeless design rather than a trendier style, but we'd probably do that anyway.Then, there's the "properly cared for" aspect: maintaining the leather uppers and the soles so that they look clean and tidy, even after years of marks, scuffs, and others signs of use.   
The Tree in the House is a design that plays with the idea of a "tree house," but rather than building a house on a tree, you bring the tree into the house. How cool is that?