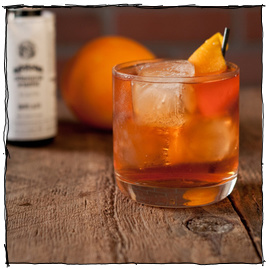 Memorize These Cocktail Recipes!
The enjoyment of coffee is a spectrum. There are those times when a crummy mug from the diner hits the spot, and those days when hanging out at warm wooden tables with your laptop and a barista crafted cup is the way to go. And then, there are the 
You're likely to see this all over the craft and design blogosphere over the next few days, but I loved it too much not to share.   
Fact: Wooden cutting boards get yucky...banged up, stained, rough, gouged, and with over exposure to water, the wood fibers get all fluffy and feather. But, it's still wood, and with a little effort, you can bring it back to life with a few easy steps.
Before cloud-based calendars and syncing to-do apps, Benjamin Franklin created his own schedule to stay productive, and continue to seek improvement in all areas of his life. 
We hope you've stuck to your new year commitments to 1) eat breakfast and 2) make sure it's a nutritious one.  
Each Wednesday, I post some of my favorite can't-miss links, images, and otherwise mindblowing goodies from across the web.

"Sea is for Cookie"... The internet is amazing. 
First rule of men's style: the fit. But the second? The details. They're the thing that take you from looking like a guy who doesn't not know how to dress to, well, you. 
I just stumbled across a link to the British Library's Flickr page, which has over a million (seemingly) copyright free images and illustrations available for browsing and download.    
The wine cork trivet is a DIY staple, putting perfectly good materials to clever reuse. 
Make one for yourself. Make one for your buddy. Make one for everyone you know.