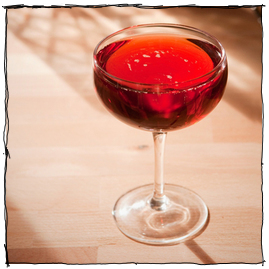 It's Time to Carbonate Your Cocktails
Well, first - if you're reading this - you've already learned the number one trick: fit is everything. #KnowledgeisPower But! 
This wouldn't be the first time we've featured a wooden bow tie tutorial on ManMade, but this how-to is certainly the simplest, and perhaps the most stylish as well.
Simon had a sewing machine. A well-built, vintage Brother - built, as he says, "to survive an atomic attack. Everything is shiny stainless steel or molded aluminum."
But Simon didn't really need a sewing machine. He needed a scroll saw. Guess where this is going...   
Of course Ernest Hemingway had a favorite burger recipe. Guy was pretty opinated, enjoyed the simple things, and certainly celebrated a "hands on" lifestyle. What's interesting here, 
Look - there's nothing acceptable about a dirty kitchen...or a bare one, for that matter. This rustic, organic dish towel project is super simple basic sewing project that'll give your kitchen some serious texture.   
Kitchen knives, pocket knives, craft knives....a creative guy simply has to cut stuff up on the regular. Here's the ManMade list of the nine knives every man should own, but if you're interested in crafting your own from raw materials, it's actual relatively straightforward and requires fewer tools than you might think.    
Lots of rustic bedroom goodness here to get you inspired...
Look, on another day, I'd try to come up with some clever intro, talking about classic flavor combinations and different textures, or some other such goodness. But today, I'm just gonna dive in: this is a recipe for whiskey sriracha caramel popcorn. It's got smoky scotch whiskey, and a balance of heat and sweet, and I can't wait to make some at home this weekend.   
Each Wednesday, I post some of my favorite can't-miss links, images, and otherwise mindblowing goodies from across the web.

Steve Vistaunet's Pinterest page is full of collections dedicated to the art of the mixtape... not the craft of creating a great mix, but, you know, the actual handmade artwork that accompanies a custom tape.